I Was Made For Lovin You Kiss Ghostly Design Hooded Denim Jacket
This I Was Made For Lovin You Kiss Ghostly Design Hooded Denim Jacket is the perfect item for any fan of classic 70s rock 'n' roll. Made from durable denim fabric, this stylish jacket features a hood, zipper closure down the front and two pockets at the sides. The back of the jacket features a vivid ghostly image of the iconic rock band Kiss. This commemorative jacket is the perfect item for music fans to wear to festivals, concerts and other special occasions. It captures the energy and spirit of classic music and is sure to make heads turn. The denim is soft and comfortable and the oversized hood provides extra warmth and protection from the elements. A nostalgic tribute to the classic rockers of decades past, this Kiss hooded denim jacket is the perfect item to honor the memory of one of the most famous bands in the world.
.This hooded denim jacket is the perfect combination of style and pizzazz. It features a unique and eye-catching ghostly graphic print that stands out from all the other stylish jackets out there. The lightweight yet sturdy denim is comfortable, making it perfect for a breezy summer night. The roomy hood is lined with a soft, cozy material, and the pockets are perfect for storing small items. The adjustable cuffs add the perfect touch of tailoring to help guarantee a flattering fit. Whether you're looking to add a bit of flair to an otherwise plain outfit, or just prefer a bit of edge to your style, this is the perfect piece for you. The unique and stylish graphic print will be sure to get you noticed in any room. Whether you're out for the night or just putting together an everyday look, this hooded denim jacket will be sure to make a statement.
I Was Made For Lovin You Kiss Ghostly Design Hooded Denim Jacket Information
Materials

: Denim fabric, component cotton

This shirt has a button up front, a classic collar and two button chest pockets.

On the back is very large with great looking design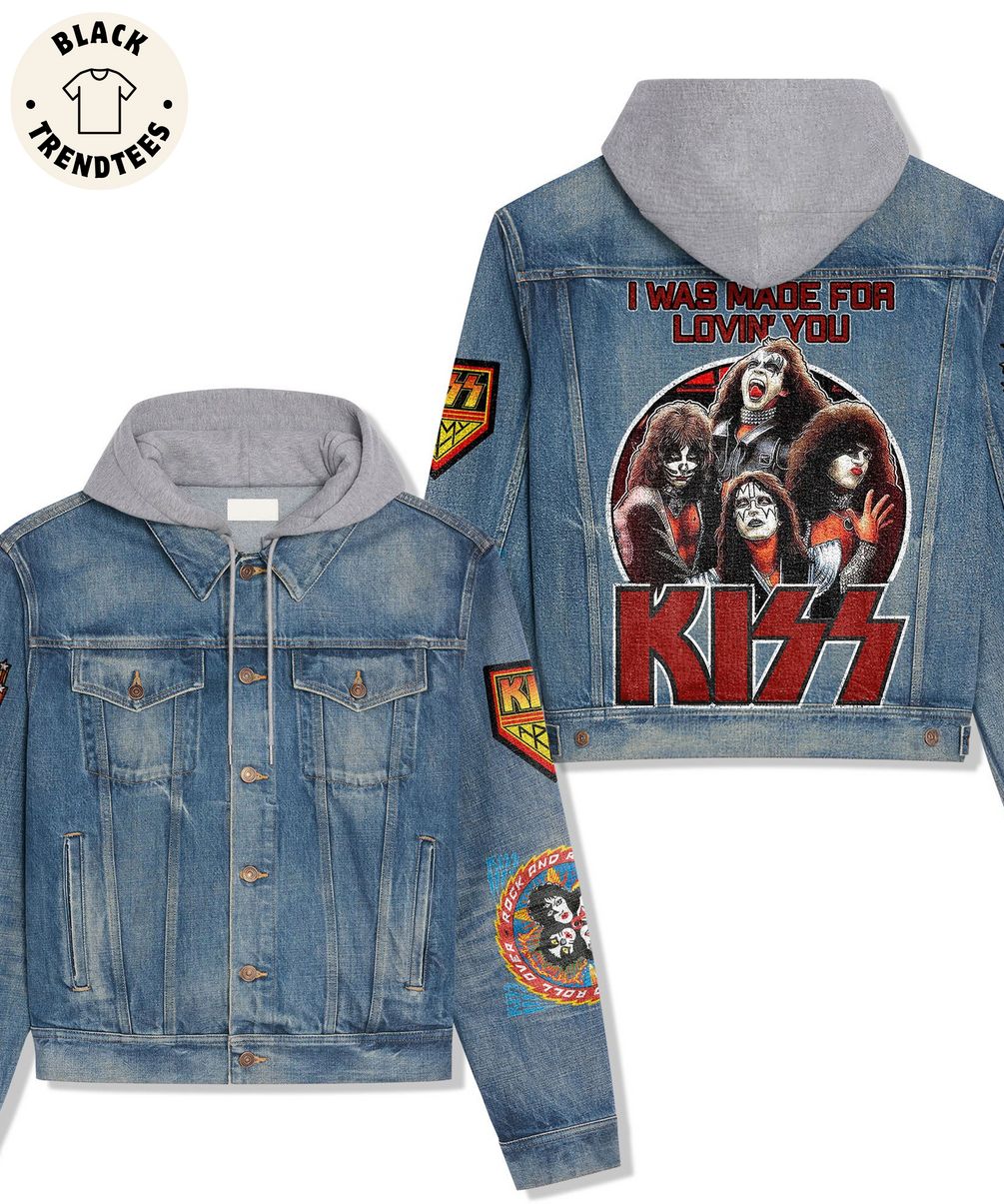 ,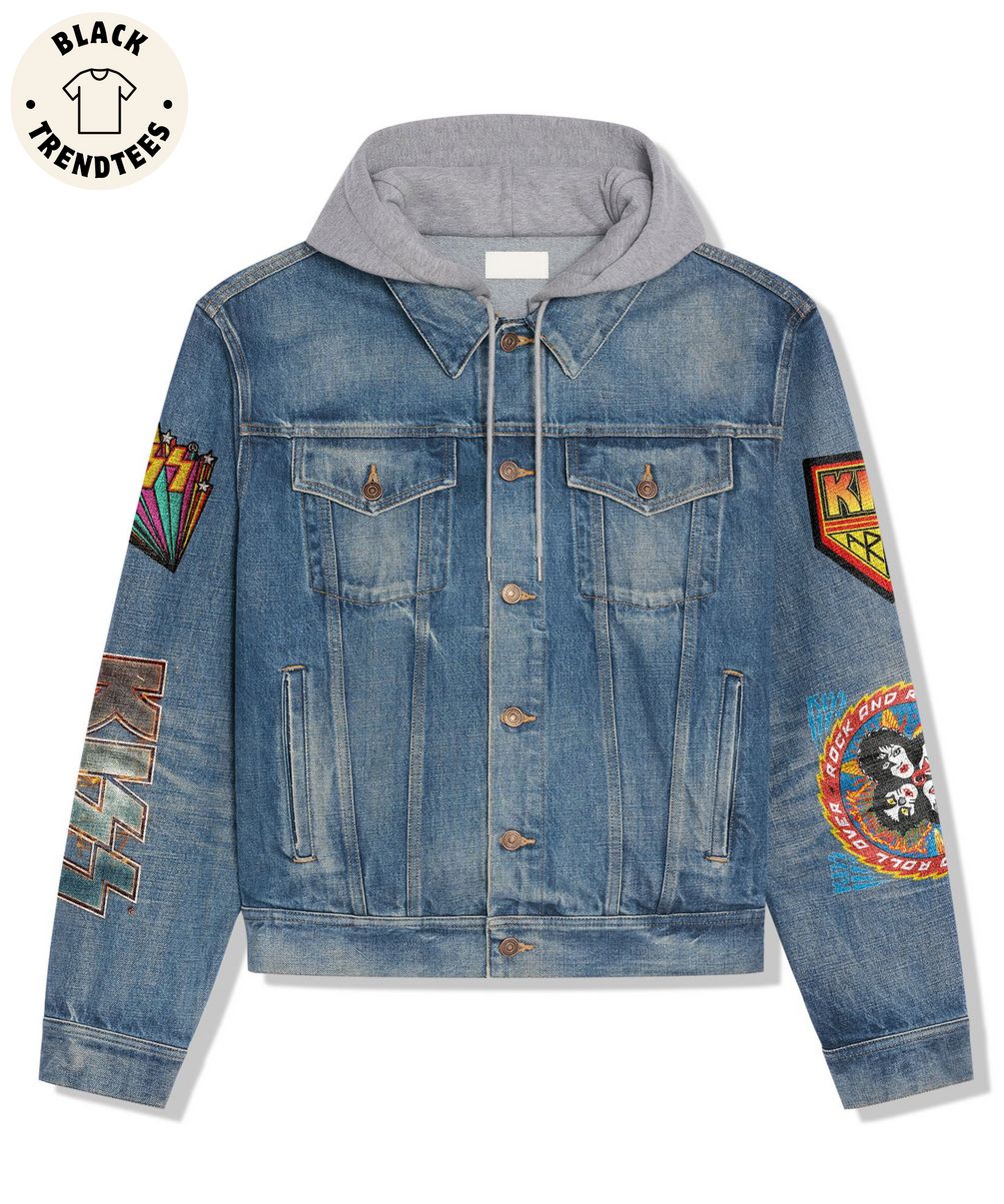 ,