Jelly Roll Portrait Design Hooded Denim Jacket
The Jelly Roll Portrait Design Hooded Denim Jacket is the perfect addition to any wardrobe. This fashionable jacket boasts a contemporary design featuring a cool graphic of a portrait of a jellyfish on the back. The denim fabric is strong and durable, giving you years of stylish wear. The hood provides extra protection from the elements for outdoor activities. The jacket's sleek lines and classic fit make it a timeless piece that can be dressed up or down, depending on the occasion. Plus, the rolled cuffs and snap closure add an extra edge. So, whether you're heading out for a night on the town or just to hang out with friends, the Jelly Roll Portrait Design Hooded Denim Jacket is the perfect pick to keep you looking (and feeling) your best.
.When wearing this denim jacket, you can sense the level of comfort that you get. You feel the soft fabric against your skin as well as the warmth that the thick material offers during colder weather. The hood protects you well when it starts raining and the zipper closure ensures that no wind or rain will make its way inside. Even in a more casual setting, you stand out from the crowd in style with this unique denim jacket. Its two large front pockets offer a place to store your phone, keys or wallet and there's also a small pocket on the inside. The cut of the jacket is designed to be flattering and tapers at the waist to give you a nice shape. Everything comes together for a product that not only looks great and comfortable to wear but is also practical and crafted with quality materials. The only thing missing is your own unique sense of style to make it your own.
Jelly Roll Portrait Design Hooded Denim Jacket Information
Materials

: Denim fabric, component cotton

This shirt has a button up front, a classic collar and two button chest pockets.

On the back is very large with great looking design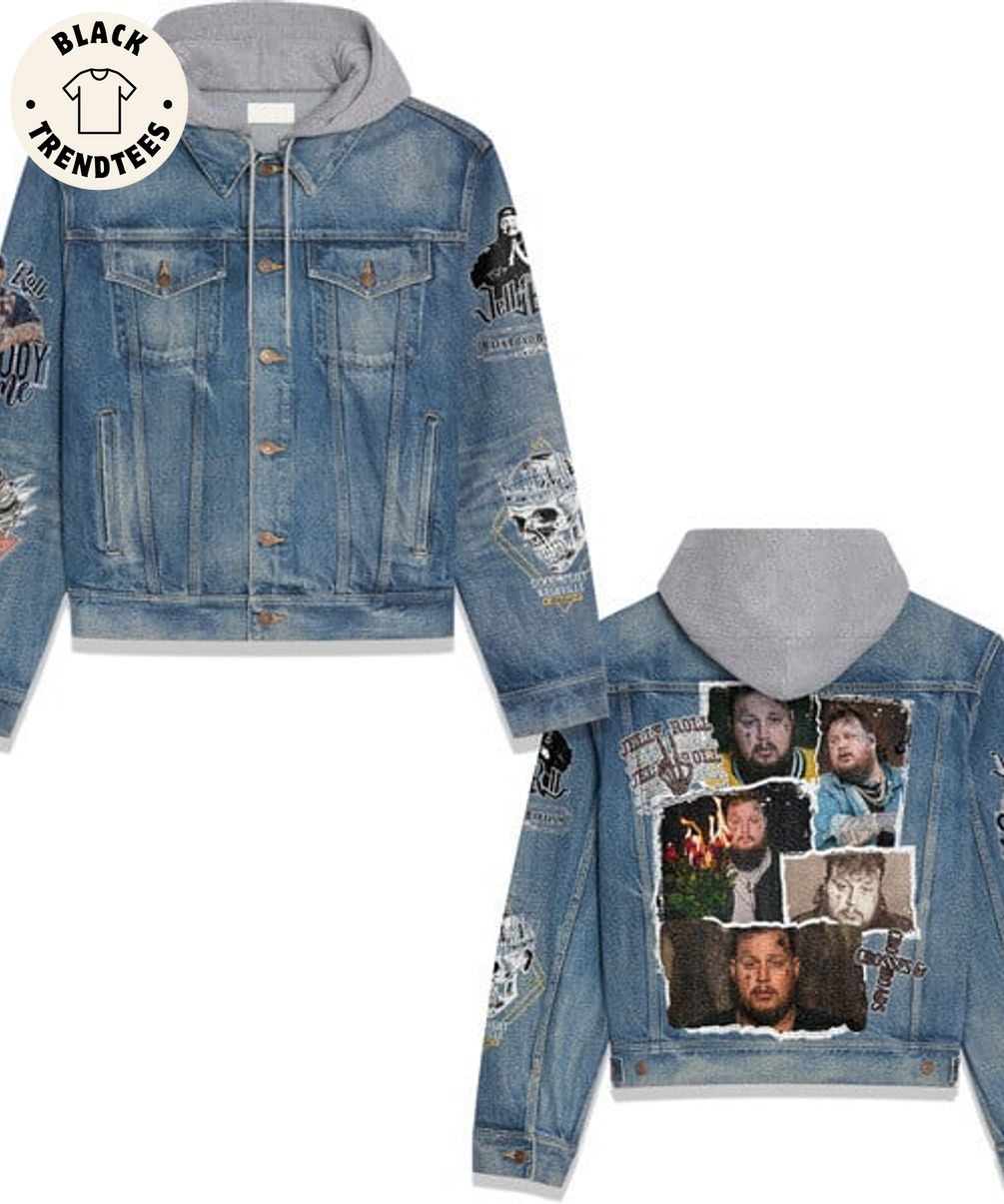 ,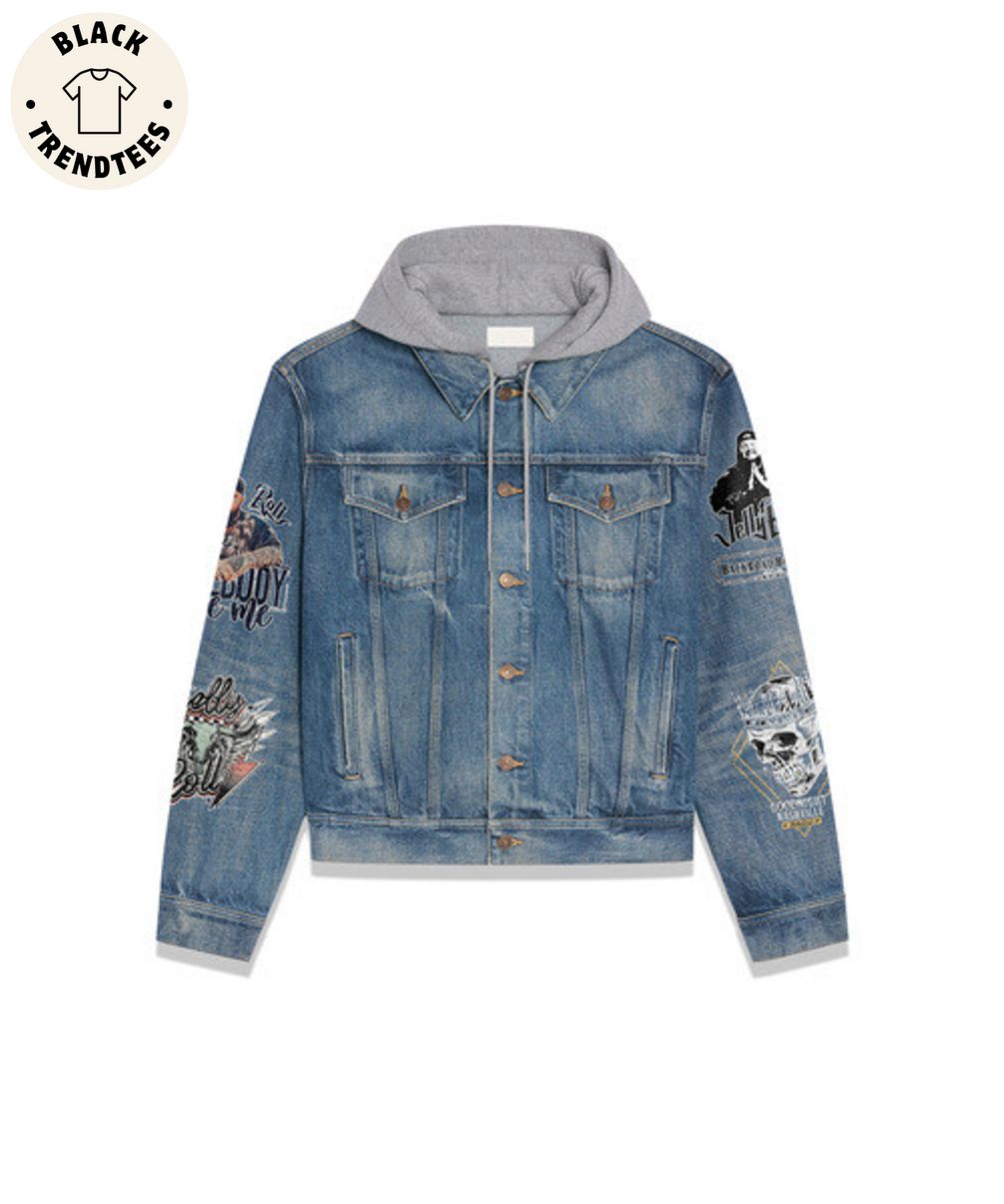 ,