Proud Loud Dance Mom Hooded Denim Jacket
This Proud Loud Dance Mom Hooded Denim Jacket is a contemporary, stylish and fashionable addition to your wardrobe. This jacket is cut from a warm and comfortable cotton blend denim with raw, jagged edges. It flaunts a classic hooded design that gives it a cool and trendy touch. The jacket features a roomy hood with drawstrings to give you an adjustable coverage. It is completed with front patch pockets and full button front closure on the front for a secure fit. This must-have item adds a casual vibe to your look and is sure to keep you lookin' stylish this season.
Using the Proud Loud Dance Mom Hooded Denim Jacket will make you feel strong and confident. Its stylish denim look ensures that you're on trend and able to make a statement in any setting, yet also cosy and protected from the elements. It's a comfortable and well-crafted item that you can be proud to wear, both in and out of the dance studio. The fabric is thick and robust, yet soft and comfortable enough to facilitate easy movement as you practice your steps or cheer on your child.The hood of the jacket is ideal for a Mom at the studio, shielding you from the chill outside or from any drizzle. It also makes you stand out—from the sidelines or the dance studio floor – while also conveying your pride in your child and your passion for dance. The contrasting cuffs, pockets and hood add some extra flair, giving you a unique look that matches the boldness of the statement.The Proud Loud Dance Mom Hooded Denim Jacket is designed to give you a touch of sophistication that belies its practicality. Not only does it look great, but it allows you to take on Mother's duties with a confident stride and knowledge that you're prepared for anything the studio day may bring. So when you slip on the jacket, you know you're ready to dance, cheer with pride, and enjoy this special time with your child.
Proud Loud Dance Mom Hooded Denim Jacket Information
Materials

: Denim fabric, component cotton

This shirt has a button up front, a classic collar and two button chest pockets.

On the back is very large with great looking design
,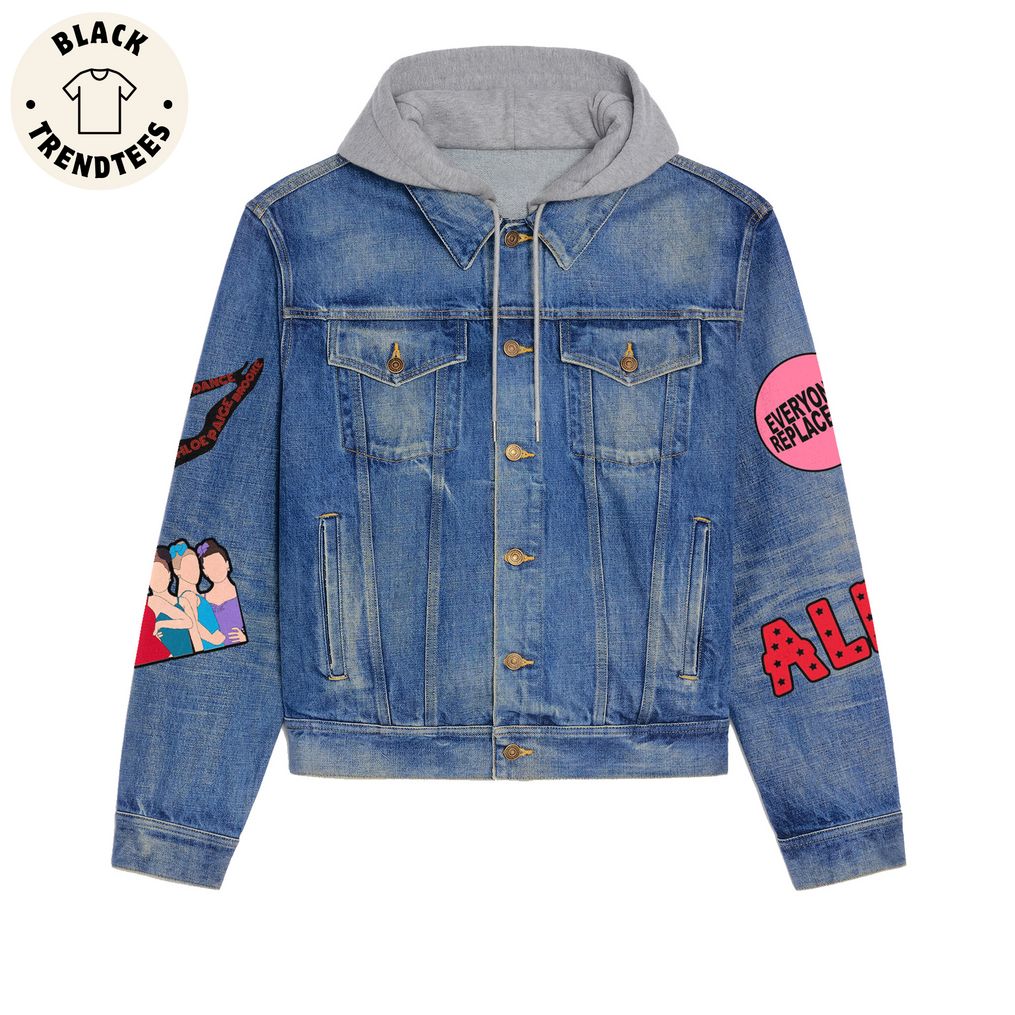 View more: