Love Lucy Portrait Hooded Denim Jacket
The Love Lucy Portrait Hooded Denim Jacket is the perfect combination of practicality and fashion. This premium denim jacket is made with high-quality materials to ensure a durable and comfortable fit. It features a classic collar, two side pockets, and a drawstring hood for extra warmth in colder weather. It also includes an iconic Lucy portrait graphic on the back for a touch of glamour. No matter the season or occasion, you can trust that this jacket will keep you warm and stylin'. Its stylish yet timeless design makes this Love Lucy Portrait Hooded Denim Jacket perfect for any wardrobe.
This stylish denim jacket is something special. It features a unique portrait hood, giving it a unique look while also providing functional warmth. The lightweight material of the jacket makes it comfortable to wear all day and its soft denim fabric easily moves with you, so it's perfect for all kinds of activities. The fit is also just right, typical of a quality denim jacket, while the hood adds an extra layer of sophistication. The combination of the classic denim, the unique hood and the modern silhouette all come together perfectly to create a fabulous statement piece. It looks stylish and is great for those days when you want to look cool without trying too hard. It pairs well with everything and is suitable for both casual and formal looks. Overall, this Love Lucy Portrait Hooded Denim Jacket is something special and will make you stand out from the crowd.
Love Lucy Portrait Hooded Denim Jacket Information
Materials

: Denim fabric, component cotton

This shirt has a button up front, a classic collar and two button chest pockets.

On the back is very large with great looking design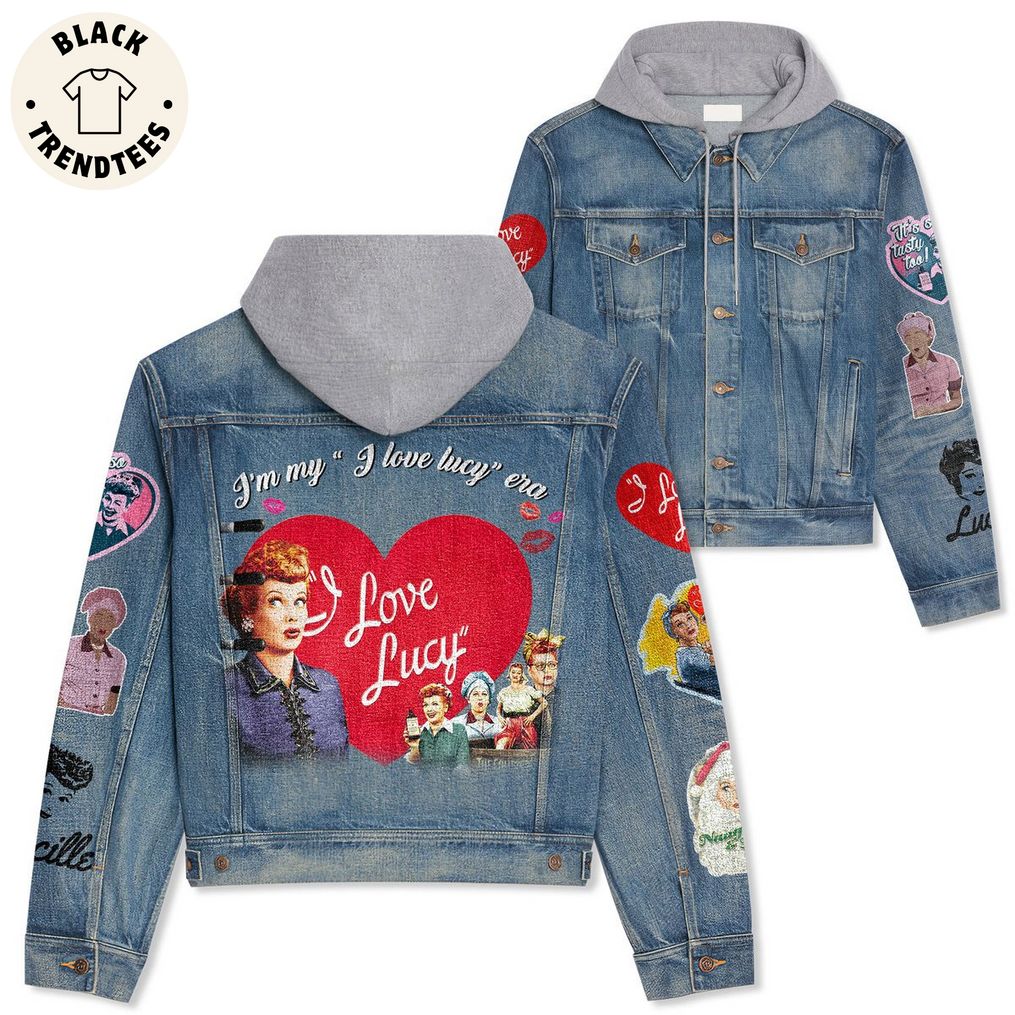 ,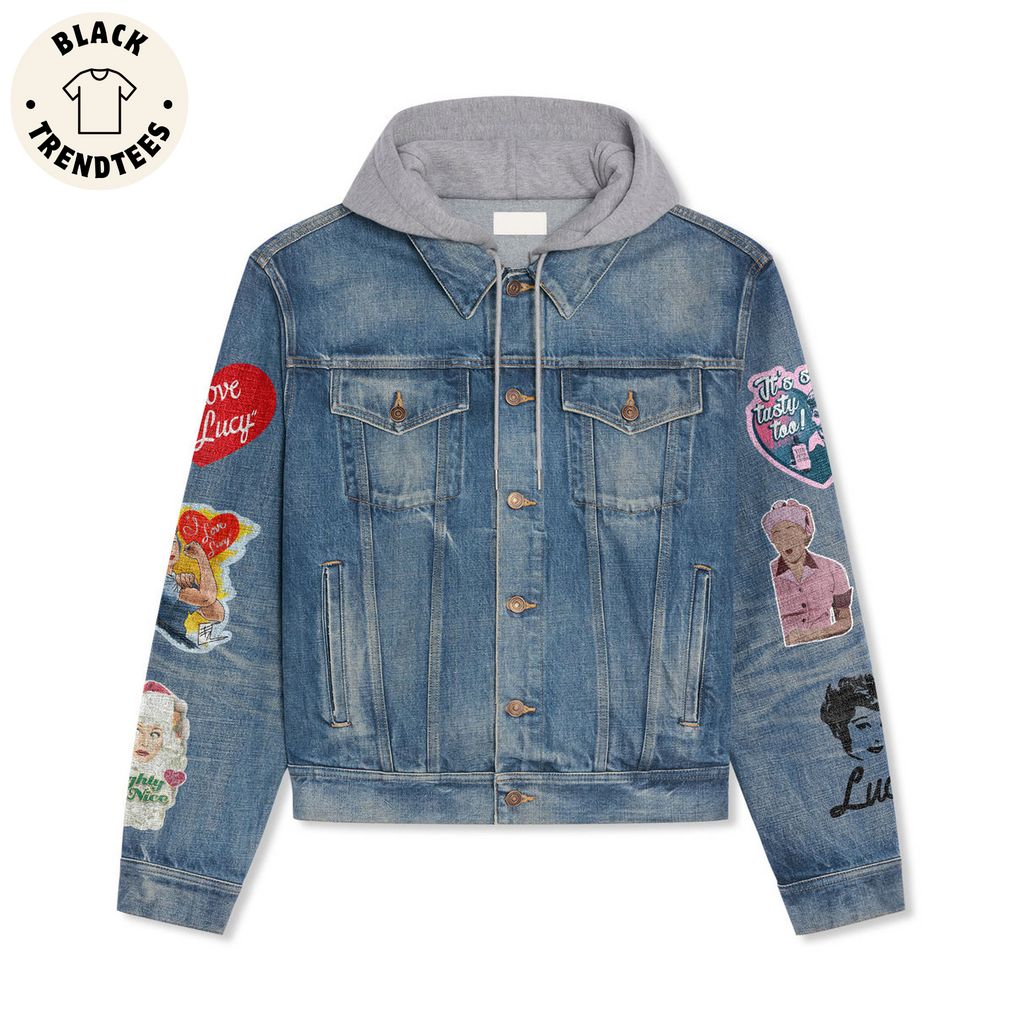 ,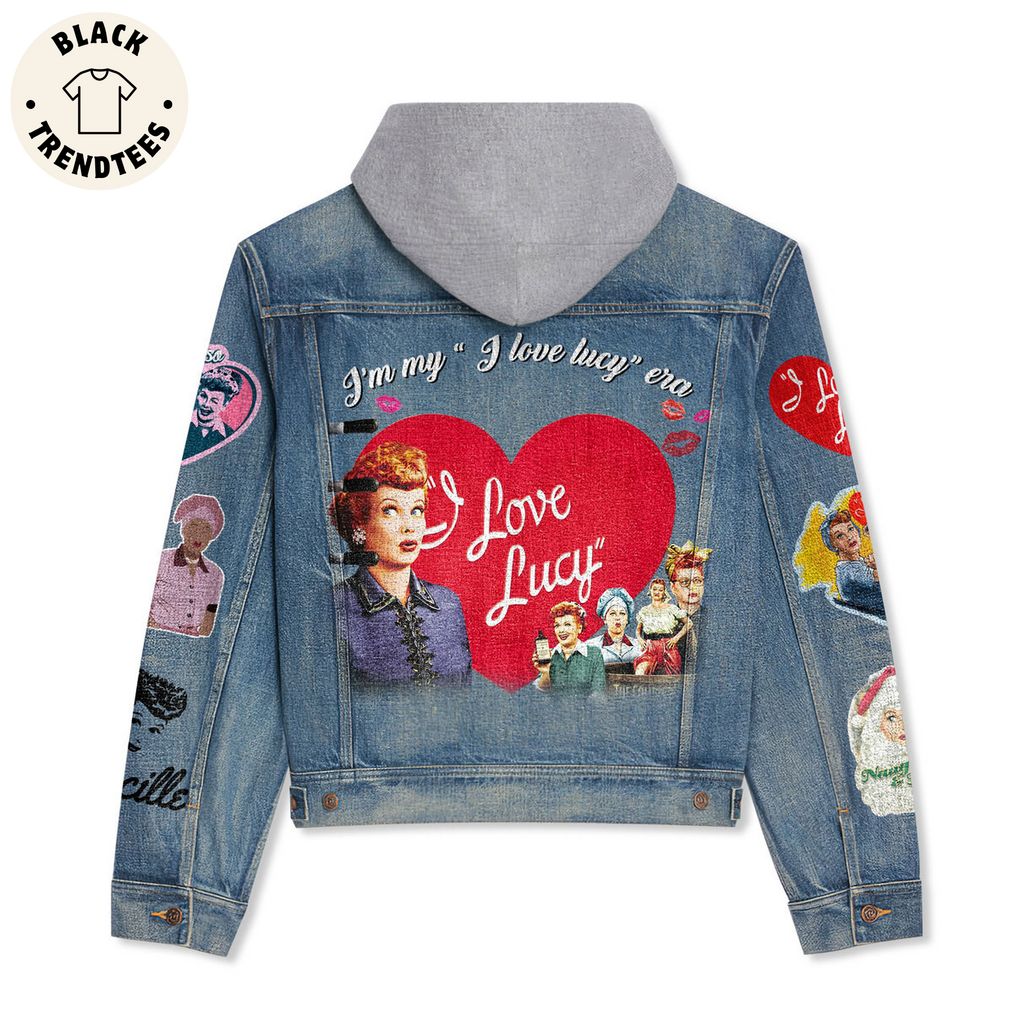 Read more: