Pirates Caribbean Portrait Design Hooded Denim Jacket
This Pirates of the Caribbean Portrait Design Hooded Denim Jacket is the perfect choice for any fan of the beloved movie series. Crafted from high-quality materials, this jacket is sure to keep you warm and stylish while you share your love for Captain Jack Sparrow and his adventures. Features include a portrait of Jack on the back of the jacket, along with intricate embroidery detailing around the edges and pockets. Other features include a chest pocket and inside pockets for convenient storage of your smartphone, wallet, or small items. The drawstring closure makes it adjustable for the best fit. Whether you are sailing the seven seas or just out for a night in town, this Pirates of the Caribbean Portrait Design Hooded Denim Jacket will make you a fashion icon among your friends.
This denim jacket is a fantastic find that is sure to turn heads. It has an amazing blend of contemporary style, cool features and exquisite design. The denim fabric is sturdy but also smooth and comfortable, making it perfect for a variety of climates and activities. With its classic cut, it can be dressed up or down depending on the occasion. The hooded detail is a unique touch that enhances the casual look of this denim jacket. The bright colors used for decorative elements make this jacket a great choice for adding a little bit of flair to any outfit. The iconic print of the Pirates Caribbean Portrait adds to its vintage vibe and makes it stand out from the crowd. Not only is it visually appealing, but it is also practical and offers great protection from the cold. To top it off, this jacket is crafted with quality materials that are sure to last. This jacket has it all, and it is sure to make a bold statement no matter where you go.
Pirates Caribbean Portrait Design Hooded Denim Jacket Information
Materials

: Denim fabric, component cotton

This shirt has a button up front, a classic collar and two button chest pockets.

On the back is very large with great looking design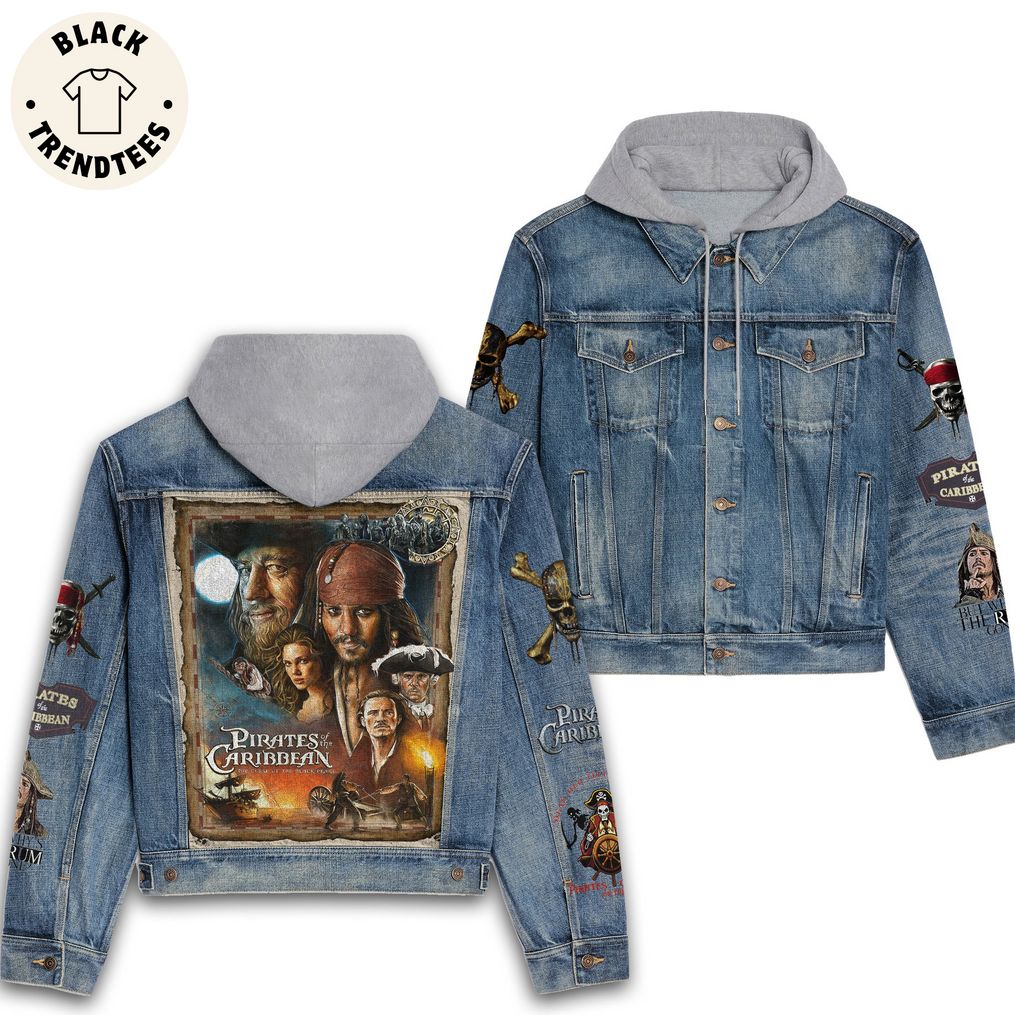 ,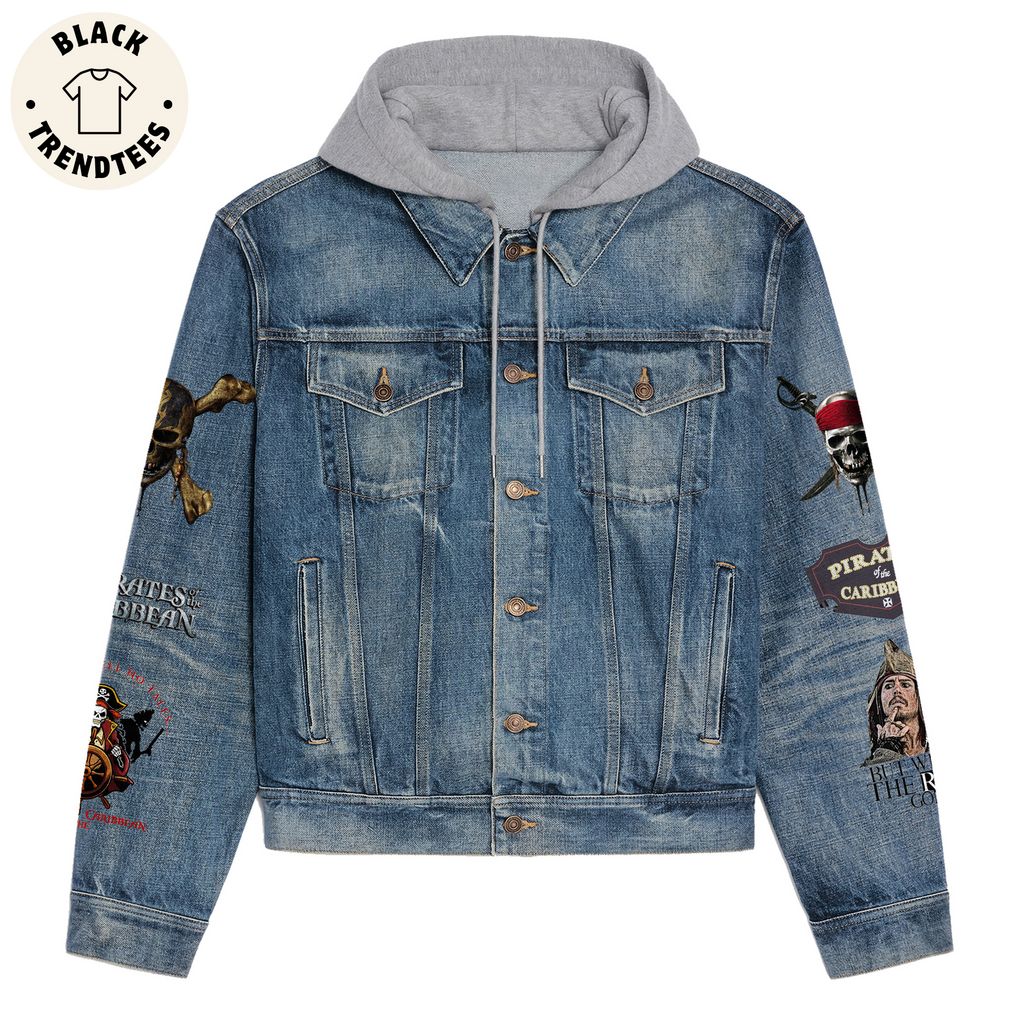 ,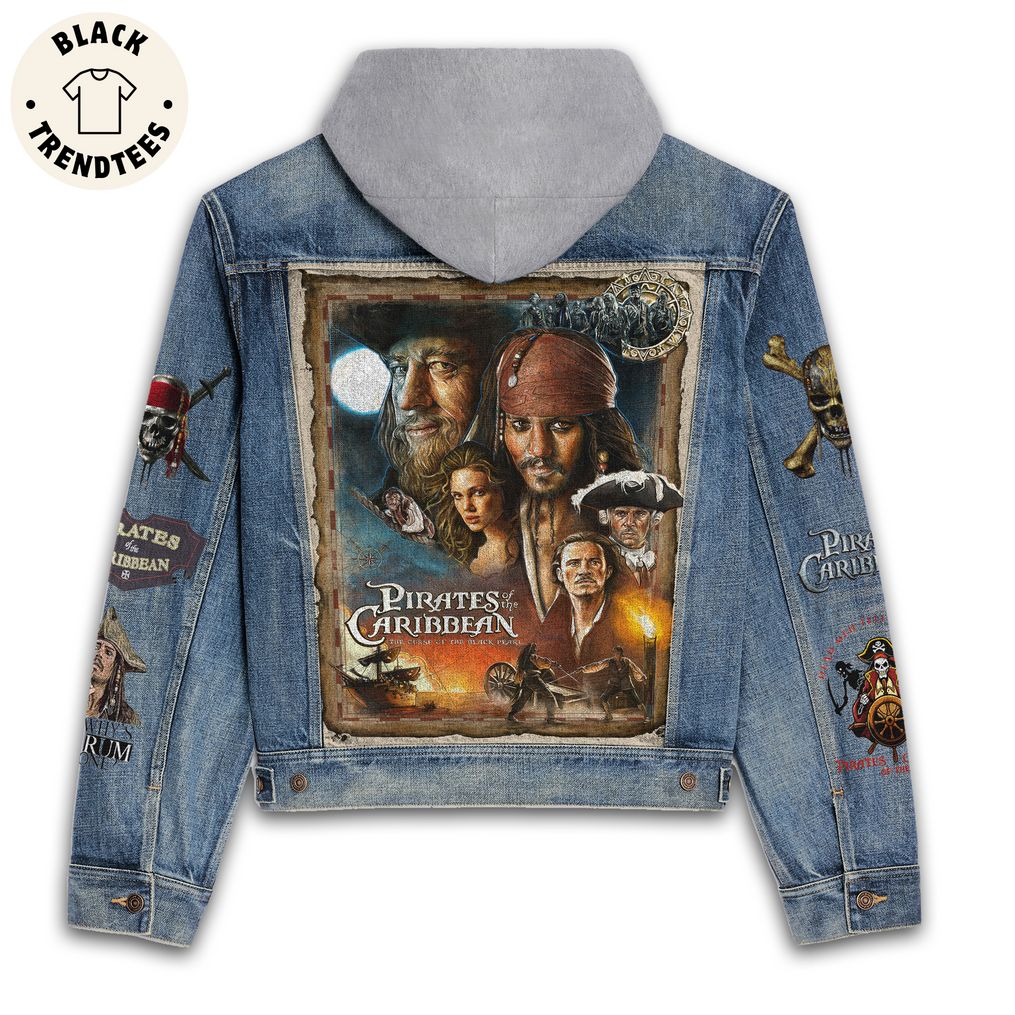 Read more: