Mr Bean Meme Character Design Hooded Denim Jacket
The Mr Bean Meme Character Design Hooded Denim Jacket is a must-have for your wardrobe. It is made from sturdy denim material that offers a comfortable fit as well as a stylish look. The hooded design gives you additional protection from the elements. The bright and colorful character design further adds to the visual appeal. It features a full-length zipper closure with two side pockets for easy access to your essentials. The denim fabric is breathable and will keep you warm and dry in cooler months. With its fashionable and stylish design, this jacket will become a staple in your wardrobe.
When wearing this stylish denim jacket, I feel confident and fashionable. The hood adds coverage and protection from the elements so I'm always feeling prepared. Its light, comfortable fabric keeps me warm and dry, while its cool design accents make it a delightful statement piece. The quality of the construction is excellent and the pocket detail enhances the overall design. The cute Mr Bean Meme Character Design makes it instantly recognisable, adding a touch of humour to your outfit. The combination of lightweight denim, warm cotton lining and stylish cut provides an attractive shape that flatters my silhouette. Besides the practical benefits of its design, this denim jacket also adds a subtle hint of personality to my wardrobe. With stylish details, great construction and a cute design, this denim jacket is an eye-catching addition to any outfit.
Mr Bean Meme Character Design Hooded Denim Jacket Information
Materials

: Denim fabric, component cotton

This shirt has a button up front, a classic collar and two button chest pockets.

On the back is very large with great looking design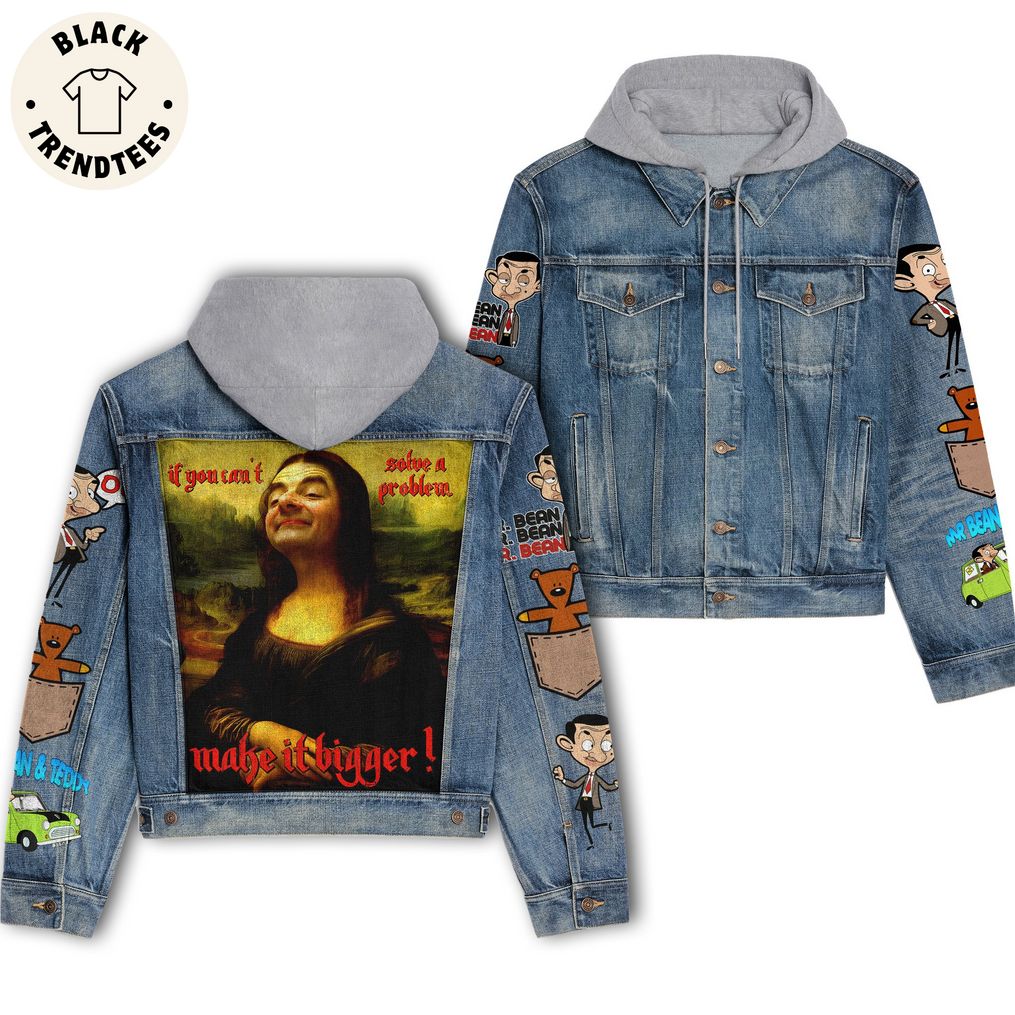 ,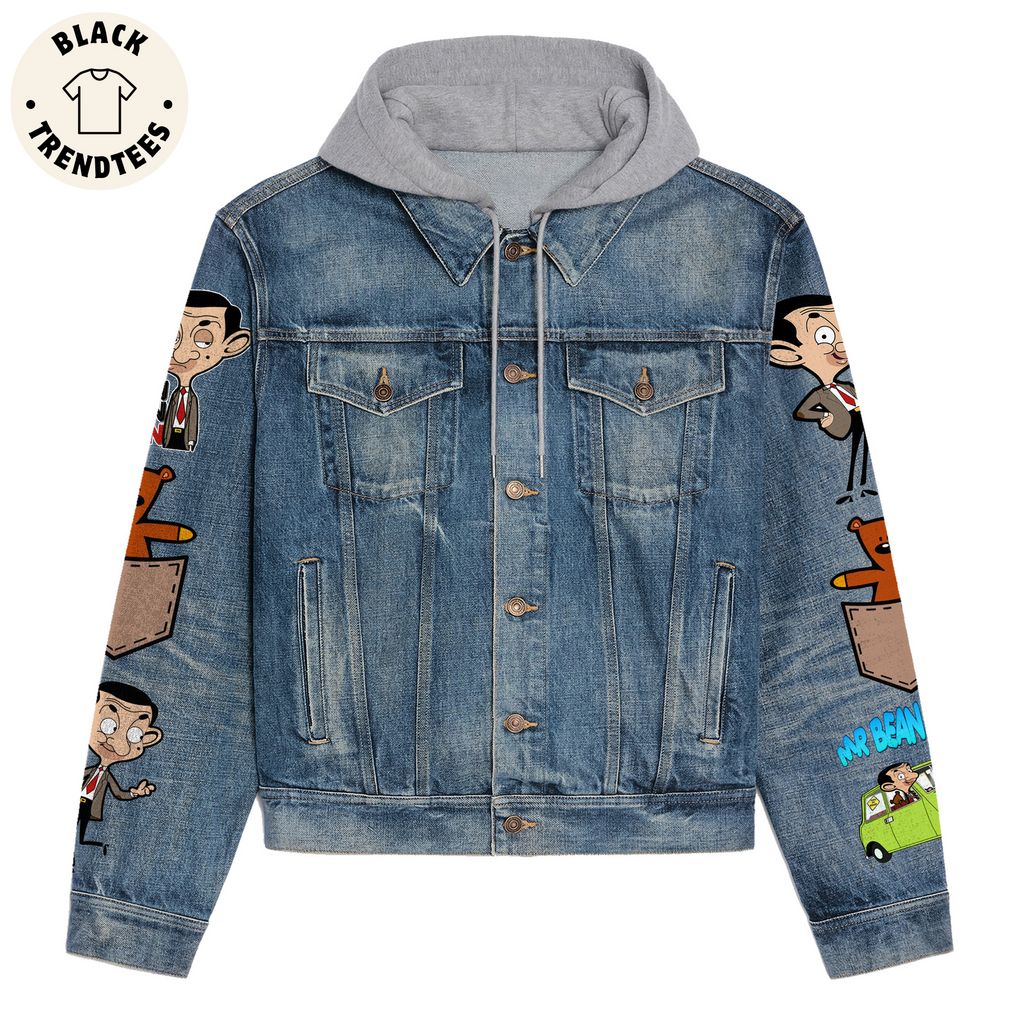 ,

Read more: