Manchester United Logo Full Black Red Design Max Soul Shoes
These Manchester United Logo Full Black Red Design Max Soul Shoes are perfect for any fan of the most successful soccer team in the world. With a stylish black and red design featuring the iconic Manchester United logo, these shoes have a classic appeal that any fan of the team will appreciate. The shoes are made from lightweight fabric and have a well-cushioned sole to keep your feet comfortable all day long. The shoes have an air-flow mesh ensure maximum breathability, which allows your feet to stay cool and comfortable all day. As part of the Max Soul range, these shoes provide supreme quality and superior craftsmanship, meaning your shoes will last a long time. So, whether you're a fan of the beautiful game or just a fan of the Manchester United team, these shoes are the perfect way to show support and look stylish.
When I slip on my new shoes, I can feel the energy of Manchester United Football come flooding through me. The sleek black and red design with the team's logo unmistakably stamped on the toe of the shoe gives an undeniable sense of pride and loyalty to the team. The max soul padding in the sole made the shoes comfortable enough to wear during long matches as well as keep my feet pleasant during any off-field activity. The soles also offer great traction that keeps me from slipping on slick surfaces, ensuring the utmost safety and stability. The overall design of the shoes has both a sporty and stylish feel; I can easily sport them for any casual social occasion with friends or when going out for a more formal event. I feel as if Manchester United has given me the confidence to perform at my best, whether it's tackling a rival on the field or walking the high line. I'm sure I'll be making many memories with these shoes by my side.
Manchester United Logo Full Black Red Design Max Soul Shoes Information
Product information:
The outer material is a mesh fabric.
Cotton insole/lining.
Lace-up closure.
Rubber EVA sole.
Breathable, Sweat-Absorbent & Lightweight.
Beautiful Wavy Rubber Bottom.
Soft and comfortable.
For Casual and Sport.
We have two styles of shoelace holes.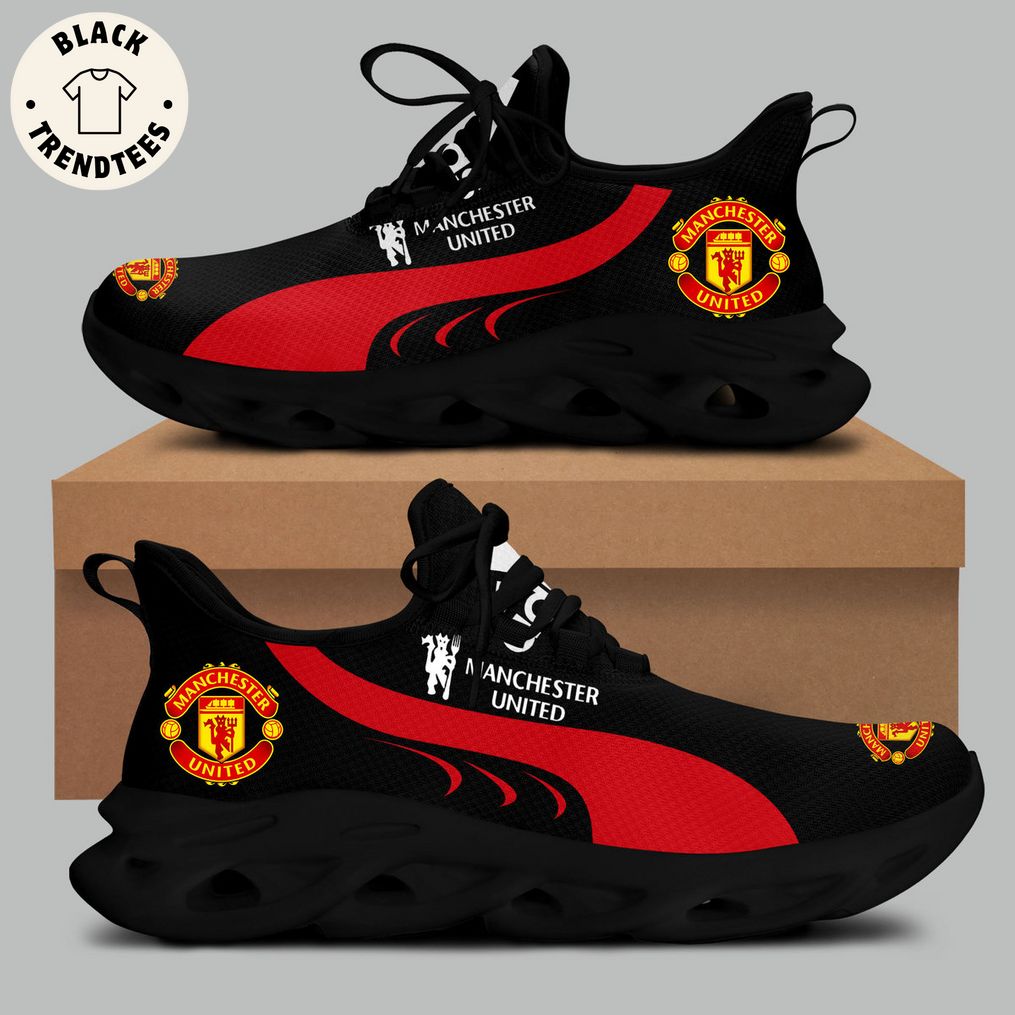 ,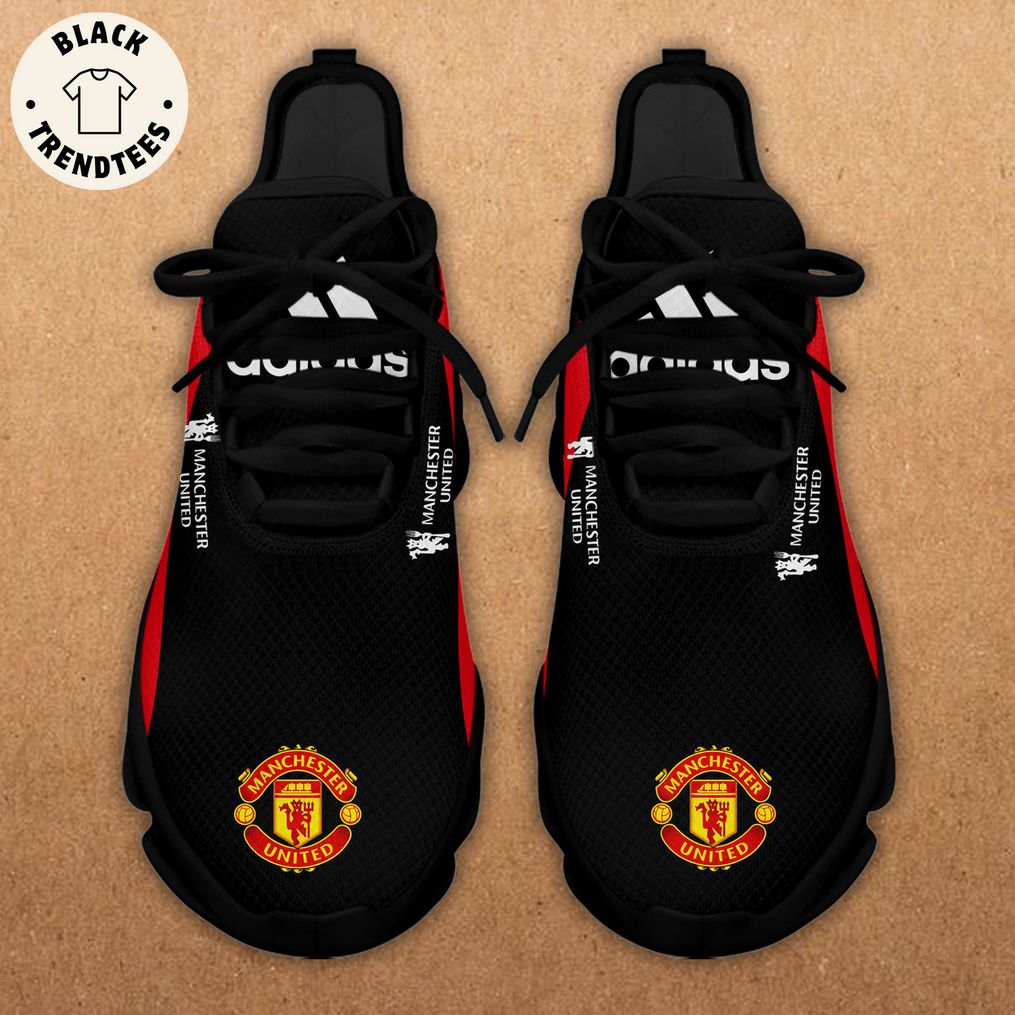 See more: