Manchester United Logo Full White Design Stan Smith
The Manchester United Logo Full White Design Stan Smith is a truly unique and stylish addition for any devoted Manchester United fan. Featuring a sleek, all-white silhouette with classic perforated side panels, a contrasting heel tab displaying the iconic Man Utd logo, and a branded tongue atop a white midsole, these shoes guaranteed to make a statement as stylish as they are comfortable. Breathable materials and a texturable rubber sole keep feet cool and supported during outdoor activities or day-to-day wear, while a timeless aesthetic ensures a classic look with every pair. Grab a pair today and show everyone you're a real Red Devils fan.
I just bought a pair of white Stan Smith shoes with the iconic Manchester United logo on them and I have to say the feeling of having a pair of these shoes on my feet is absolutely amazing. From the moment I put them on, I felt a sense of power and confidence that I had never experienced before.The quality of the shoes is remarkable, even better than I expected. These shoes are crafted from premium leather, with a breathable inner liner to make sure your feet stay comfortable. The Manchester United logo is expertly emblazoned on the side and makes for a beautiful and unique design.The fit of the shoes is perfect. They are easy to put on and take off, and the straps fit snugly and securely keep them in place. The sole is sturdy and durable, yet flexible, making them feel almost like a part of my foot.Whenever I wear these shoes, I get a feeling of pride and excitement. Knowing that I am wearing something associated with one of the biggest football clubs in the world makes me feel special and important. They are perfect for playing sports in, as well as casual occasions. I can't wait to show them off and make everyone envy my new purchase.
Manchester United Logo Full White Design Stan Smith Information
KEY FEATURES:
The Stan Smith sneakers are a must-have for every outfit because they can go with whatever you own.
Both the playground and the tennis court are excellent places to use these shoes.
These sneakers feature an unmistakable design and snug fit.
Ideal as a present for housewarmings, birthdays, celebrations, and special occasions like Christmas.
PRODUCT INFORMATION:
The shoe?s tonal rubber outsole enhances traction in all weather conditions.
These shoes, which are made of enduring full-grain leather and have a silky-smooth synthetic inside, will make you pleased every break.
PRINTS:?Dye-sublimation printing
WASHABLE:?Clean with towel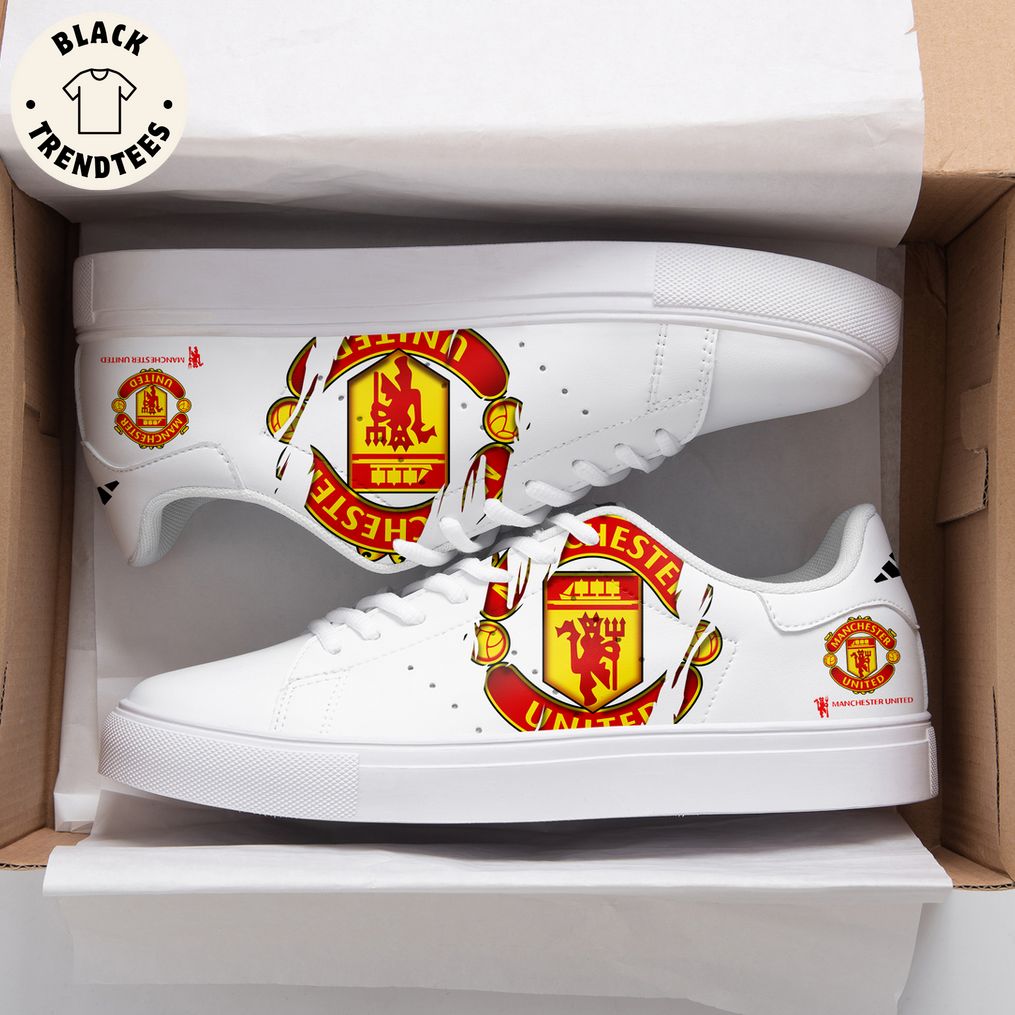 ,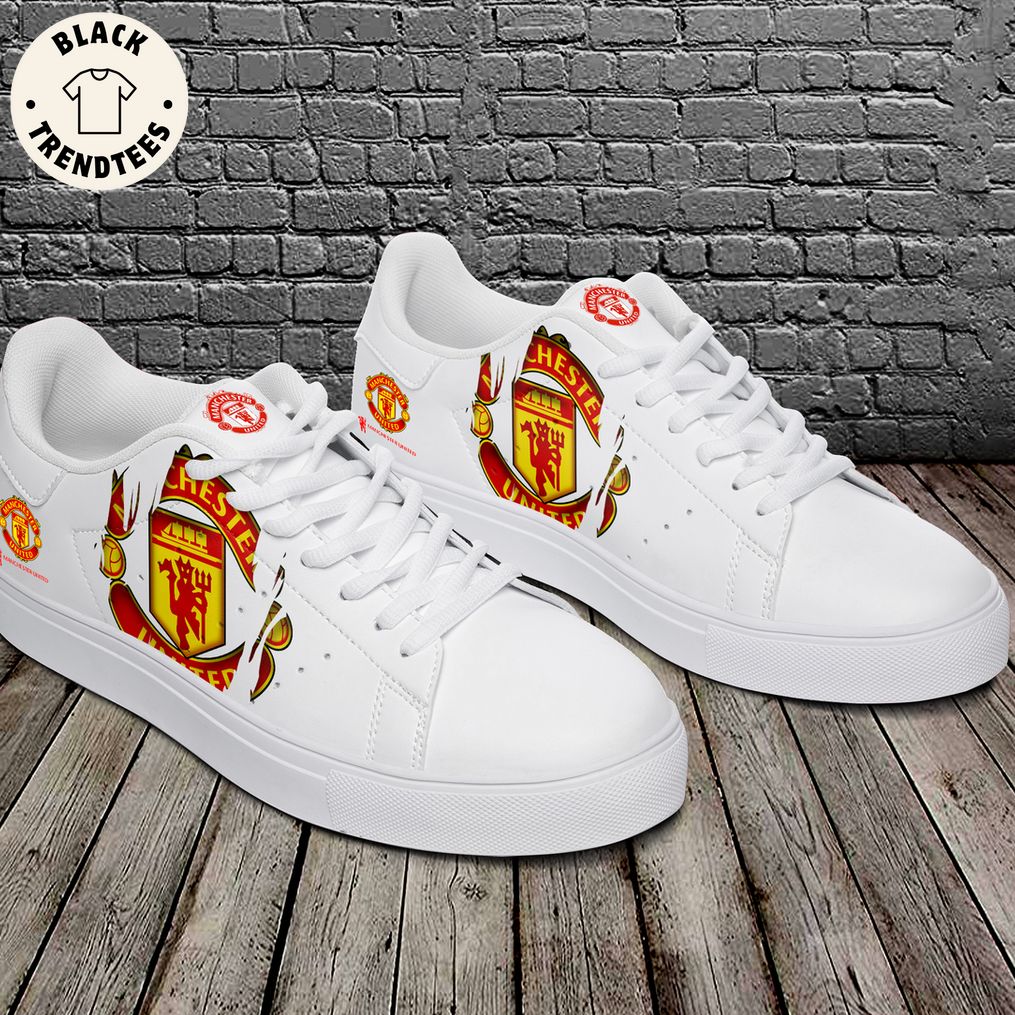 Addional information: