Saw Film Portrait Design Hoodie And Legging h2> Hoodie Leggings set
Our Saw Film Portrait Design Hoodie And Legging Combo is the perfect combination of fashion and comfort for your daily wear. The hoodie is made from a premium polyester-cotton blend that provides softness, wicking ability, and resistance to wrinkles. It has a black and white print of a horror movie enthusiast's favorite character, Jigsaw. The design includes an iconic phrase of the character's portraiture. The leggings are made from a flexible polyester-spandex blend fabric that offers maximum comfort for whatever activities you may be involved in. Both pieces are lightweight, highly breathable, and classic designs that can easily be used for casual or activewear. You are sure to look stylish and feel great all day long in this Saw Film Portrait Design Hoodie and Legging Combo.
In this age where athleisure has become the new norm, Saw Film Portrait Design has released a product that combines function with comfort and style. Its hoodie and leggings set stood out to me with their unique design and soft material. When I put it on, I felt like I'd found the missing piece to my wardrobe. I felt secure and comfortable in its warmth, and its design provided me with a sense of security that dark days ahead. The fabric was softer and more breathable than I had expected–it felt as if I was being hugged from the inside out. The hoodie's unisex design provided ample coverage, and the leggings were quite flattering. I was also pleased that the set could be worn without being too loud. It was a confident and subtle message without being overbearing. The combination of softness and strength was a perfect balance between function and fashion and gave me a feeling of renewed energy and life. It was a perfect embodiment of modern fashion and I felt truly at peace when wearing this product.
Saw Film Portrait Design Hoodie And Legging Information:
Product Information:
Each pair of leggings is constructed with 82% polyester, 18% spandex blend.
Each all-over printed hoodie is constructed from a premium polyester blend that is ultra-soft and incredibly comfortable.
Premium fabric offers unmatched comfort and breathability while remaining strong and durable for everyday use.
Features a specialty high definition heat-dye application that ensures long-lasting color vibrancy even after machine washing.
Each item is custom printed, cut, and sewn just for you when you place your order there may be small differences in the design on the seams and/or arms due to the custom nature of the production process!
,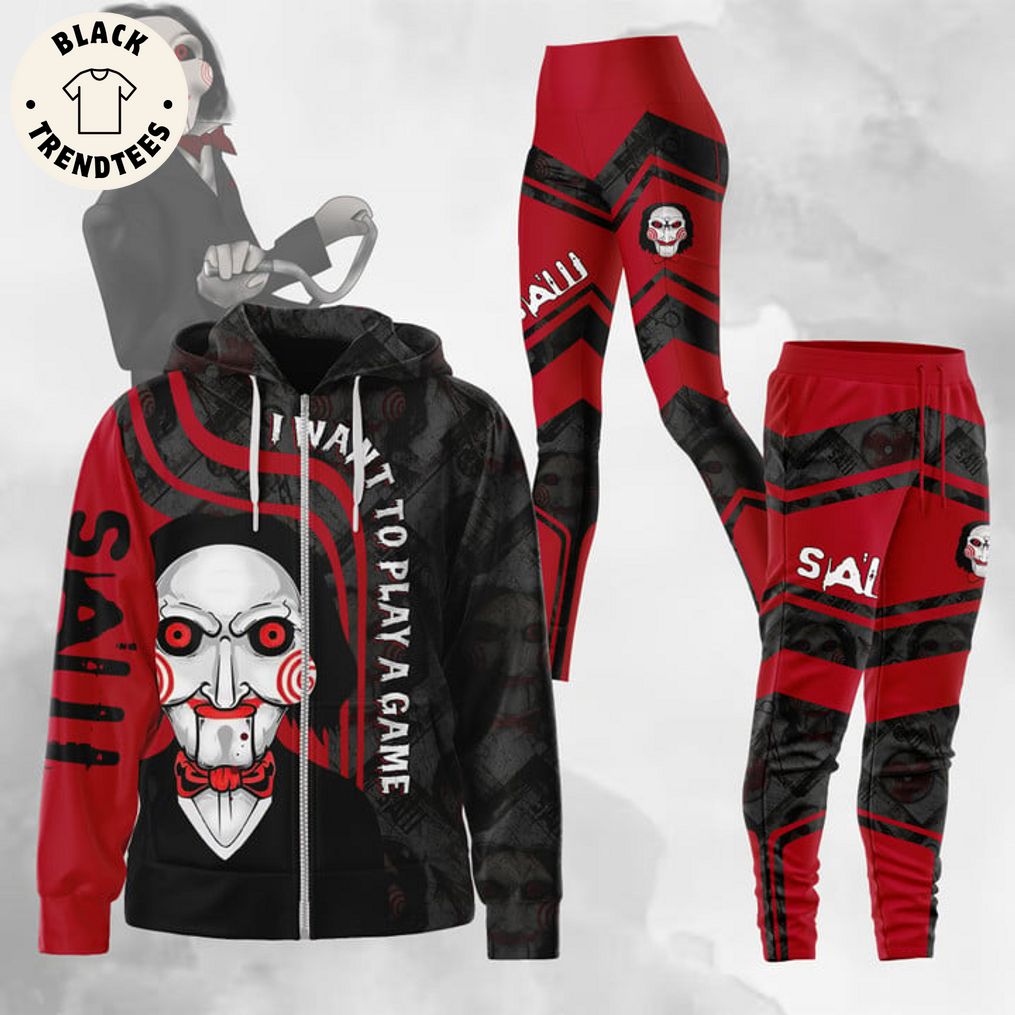 News More: