Ricky Martin Livin La Vida Loca Songs Hooded Denim Jacket
Ricky Martin's Livin La Vida Loca Songs Hooded Denim Jacket is a must-have item for any Ricky Martin fan. It features an all-over denim fabric that is perfect for any summer or autumn look, complete with adjustable drawstring hood, zip fastening and two pockets. On the front, it has a printed Livin' La Vida Loca design for a stylish and unique look. It is perfect for both casual and special occasions. The jacket has a relaxed fit and looks great when paired with your favorite jeans or shorts. It is a great way to show your love and appreciation for Ricky Martin with this stylish and unique jacket.
There's nothing like the feeling of putting on a heavy, rugged hooded denim jacket that gives you a sense of style and comfort. It's especially meaningful when the jacket contains symbols of a culture or music that means a lot to you, like with the Ricky Martin Livin La Vida Loca Songs Hooded Denim Jacket. When you put on this jacket, you're embracing the style of one of the most iconic Latin American singers of all time. The soft, cotton denim fabric of the jacket is a perfect way to defy the chill of the night when you're out and about. The long length ensures that you stay warm and comfortable, while the hood provides a sense of security and mystery. Whether you're dancing the night away or just listening to your favorite songs, you'll love the way this jacket looks and feels. You know that every time you wear it, you're channeling the energy of Ricky Martin and Livin La Vida Loca.
Ricky Martin Livin La Vida Loca Songs Hooded Denim Jacket Information
Materials

: Denim fabric, component cotton

This shirt has a button up front, a classic collar and two button chest pockets.

On the back is very large with great looking design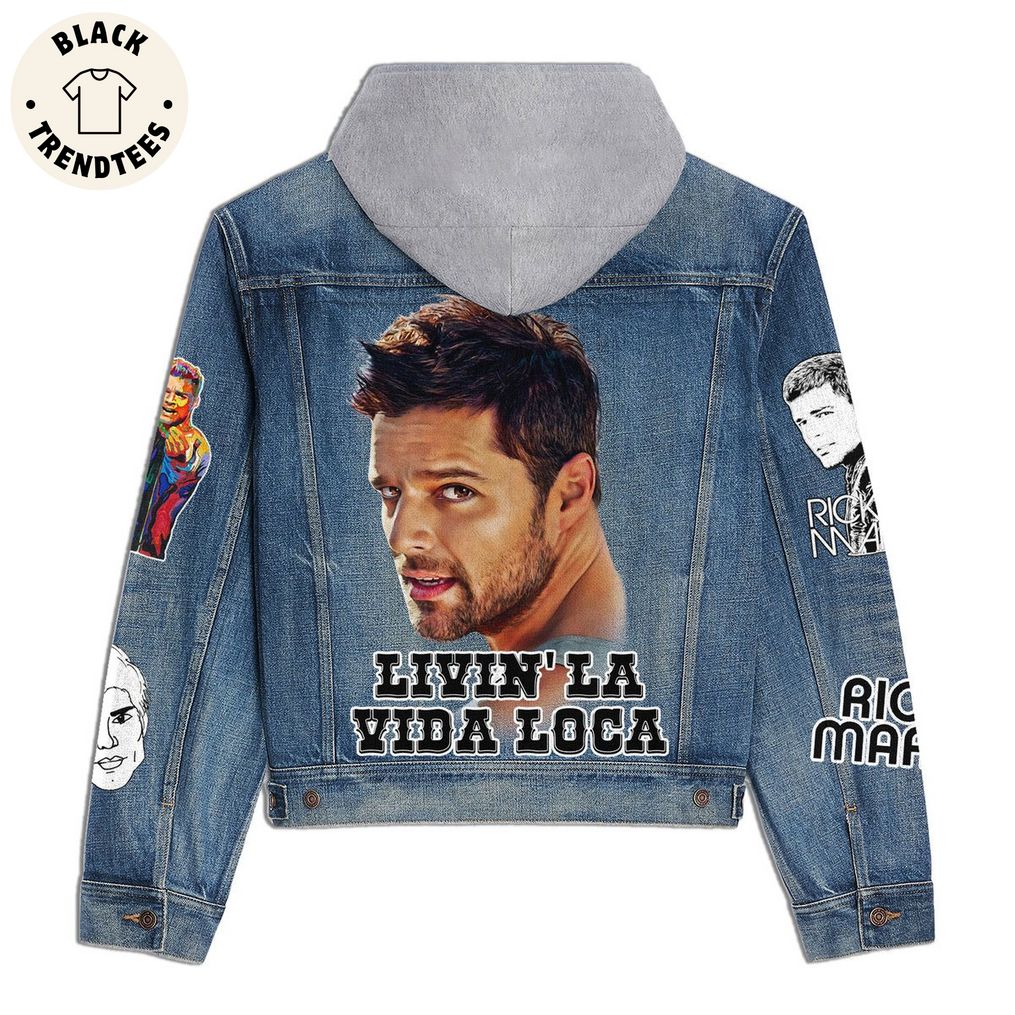 ,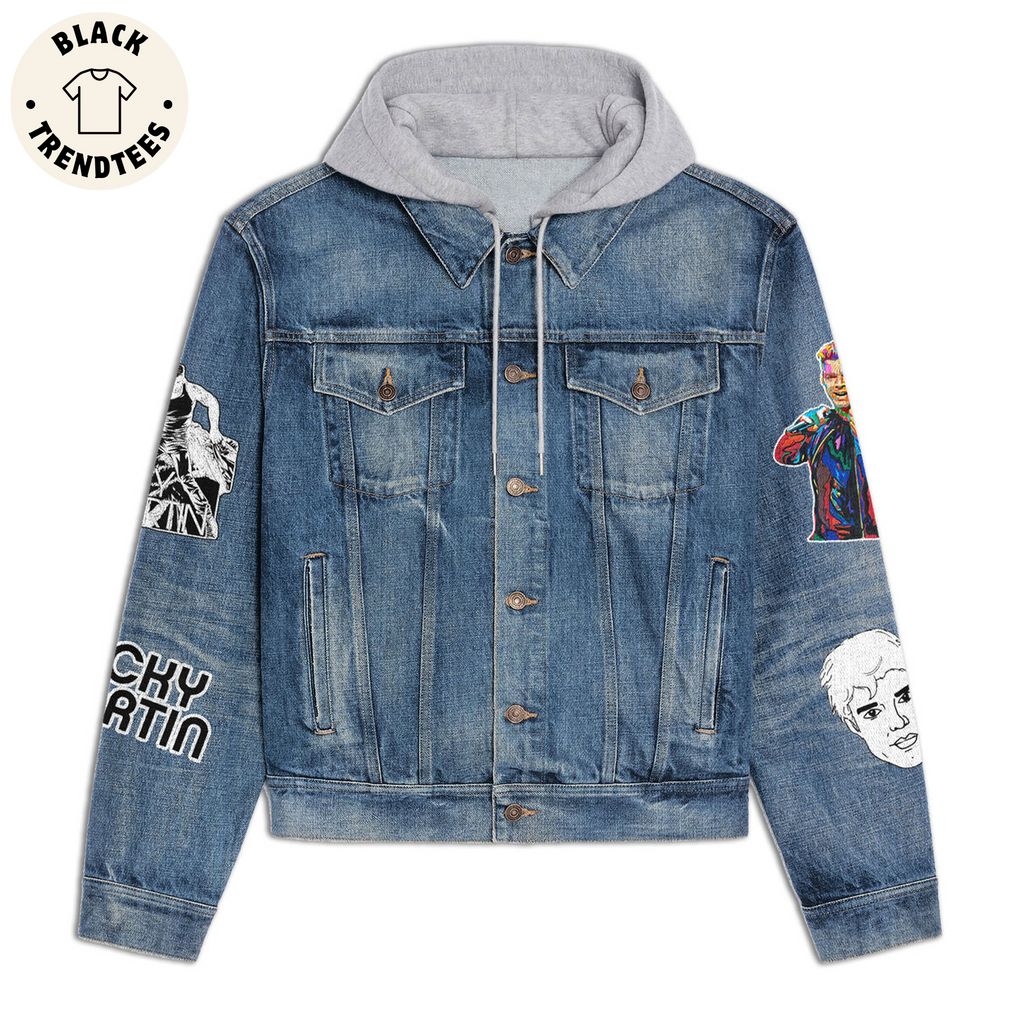 View more: