NSYNC Boyband Pop Hooded Denim Jacket
This awesome NSYNC Boyband Pop Hooded Denim Jacket will make you the envy of all your friends and family. The light blue-coloured denim fabric jacket has a detachable hood with a multicoloured patchwork design that feature the band members' names written in vibrant typography. The jacket sparkles with metal button closures, a classic front pocket and an exciting graphic design on the back featuring the band logo in a super cool font. Not only is this jacket fashionable and stylish, but its quality craftsmanship will ensure it lasts for years. Enjoy wearing this statement piece as a way to share your love for the nostalgic 90s band.
.This denim jacket is the perfect way to spice up any wardrobe. The sleek design of the hood and denim give it an edgy yet classic look. Styled for both men and women, it is sure to be a hit among many fashion trends. The light-weight cotton material used in the construction of the jacket is incredibly comfortable, making it perfect for staying warm during colder days, or wearing year-round. The hood and adjustable strings offer a casual yet modern look, allowing you to switch up your look with minimal effort. The bright graphics on the back of the jacket add a bit of fun and nostalgia to the look, as they feature symbolic accessories from the late 1990s. You'll love the way this denim jacket looks and feels. Overall, it's the perfect way to add a hip, edgy vibe to any outfit. Whether you're out for a night on the town, or just running errands, this jacket will have heads turning.
NSYNC Boyband Pop Hooded Denim Jacket Information
Materials

: Denim fabric, component cotton

This shirt has a button up front, a classic collar and two button chest pockets.

On the back is very large with great looking design
,
,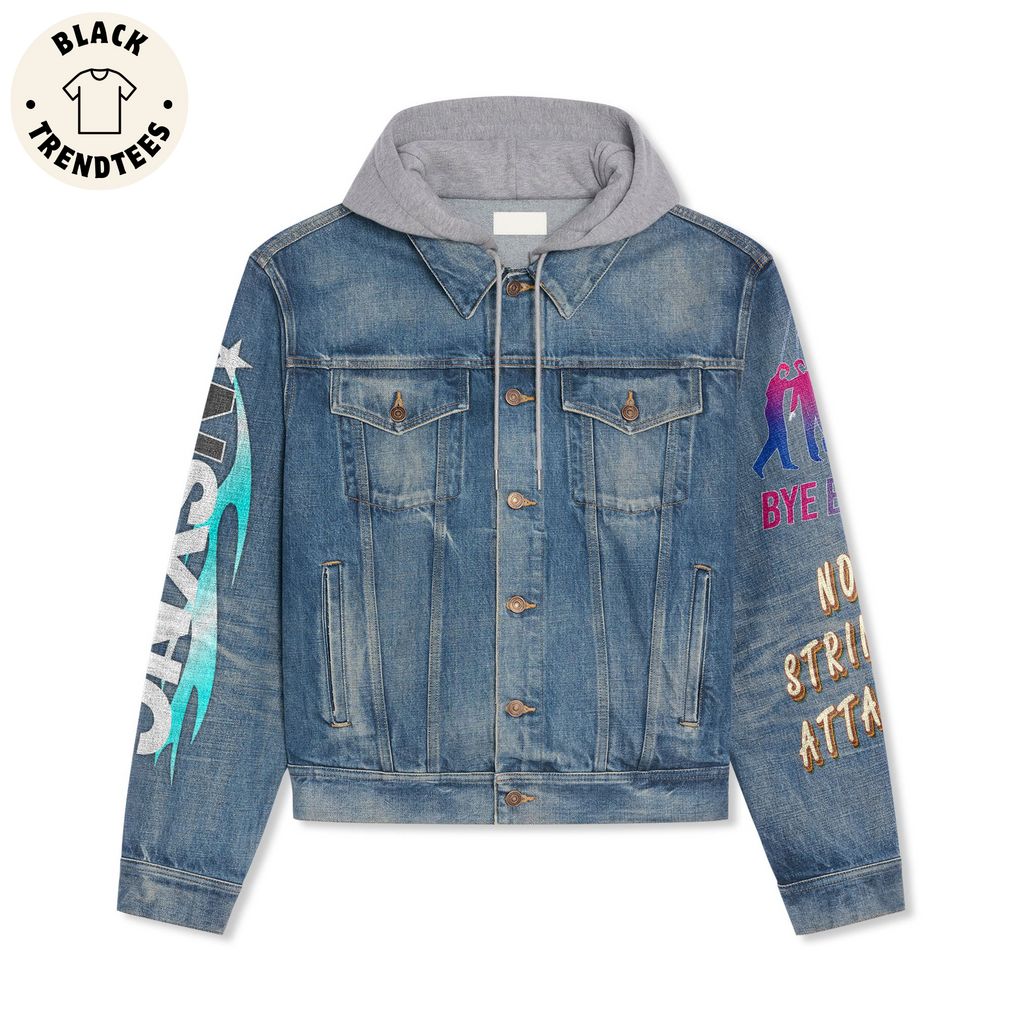 See more: