Most Likey To Start The Shenanigans ELF Design Hooded Denim Jacket
The Most Likely To Start The Shenanigans ELF Design Hooded Denim Jacket is the ideal choice for those who want to make a fun statement with their outfit. This jacket is designed to look like a hoodie but with the incarnations of a jean jacket. The jacket is constructed of high quality, sturdy fabric and is designed with a vintage distressed look. The classic style of this piece will make it stand the test of time. The jacket features a hood with drawstrings, two cute front pockets, and it is fastened shut with ELF buttons. The vibrant and playful cartoon design printed on the back of the jacket is sure to make any creature laugh! Whether you choose to wear it casually or in a more formal fashion, the Most Likely To Start The Shenanigans ELF Design Hooded Denim Jacket will add a touch of whimsy to your wardrobe.
This jacket is the perfect stylish wardrobe separate that will make any look more interesting. The slim fit denim design of the jacket offers a sleek silhouette and looks great with almost anything. The hooded design adds a unique twist on this versatile design and ensures you will stand out in any crowd. The soft cloth lining is extremely comfortable and adds an extra layer of warmth for those cooler days. The quality craftsmanship ensures that this classic piece will last for many years to come. The playful ELF Design patch at the back of the jacket provides the perfect subtleness with the phrase "most likely to start the shenanigans." You will surely be the life of the party with this warm and fashionable piece. Whether you dress this jacket up for a night out or dress it down for an everyday look, it is sure to make all of your ensembles look great. This hooded denim jacket is perfect for any occasion and you can always count on it to garner admiring glances.
Most Likey To Start The Shenanigans ELF Design Hooded Denim Jacket Information
Materials

: Denim fabric, component cotton

This shirt has a button up front, a classic collar and two button chest pockets.

On the back is very large with great looking design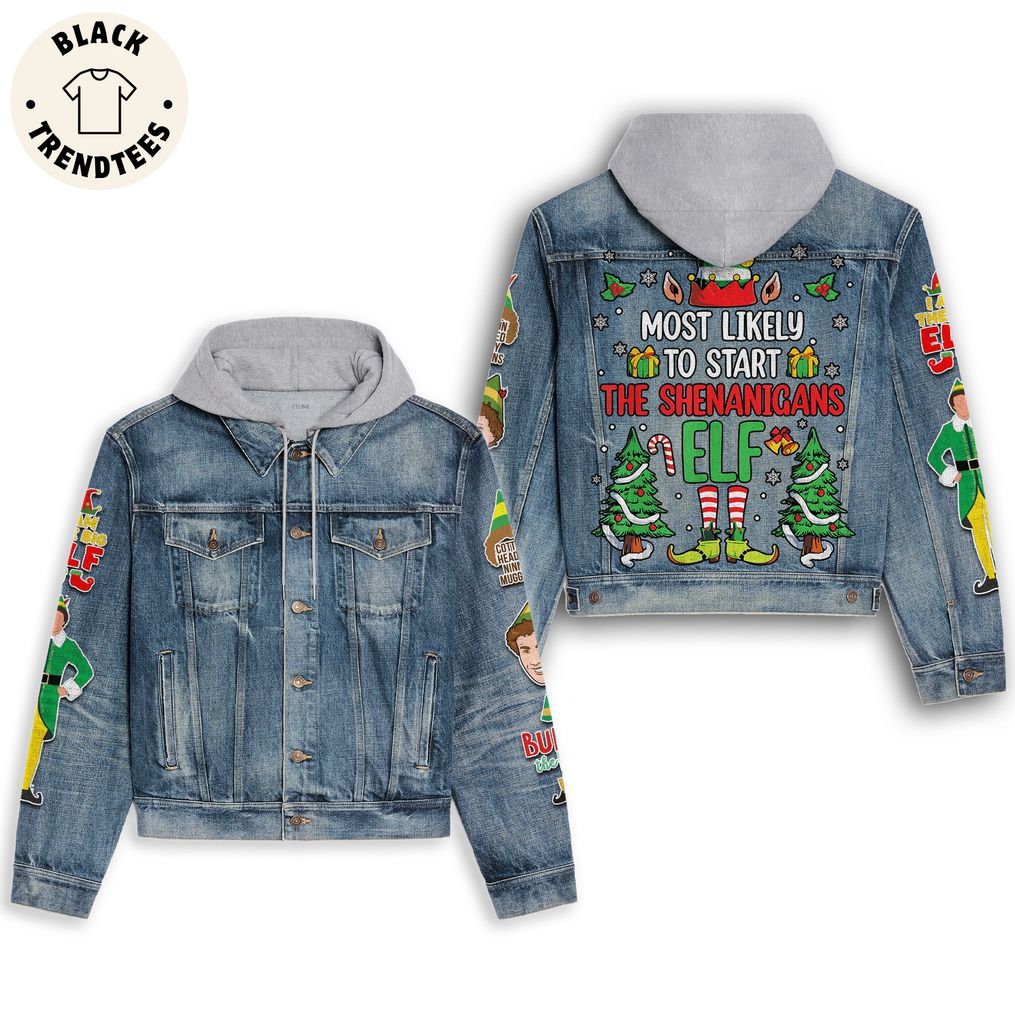 ,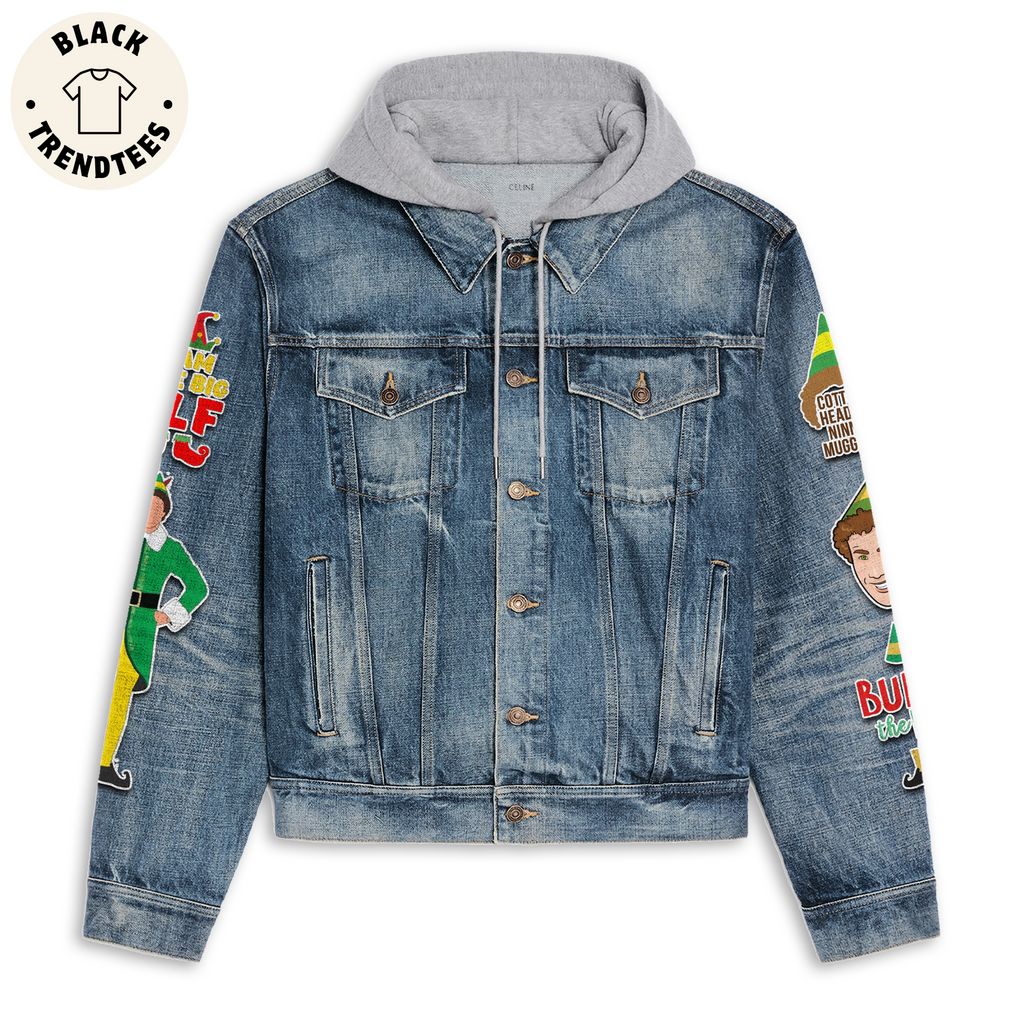 ,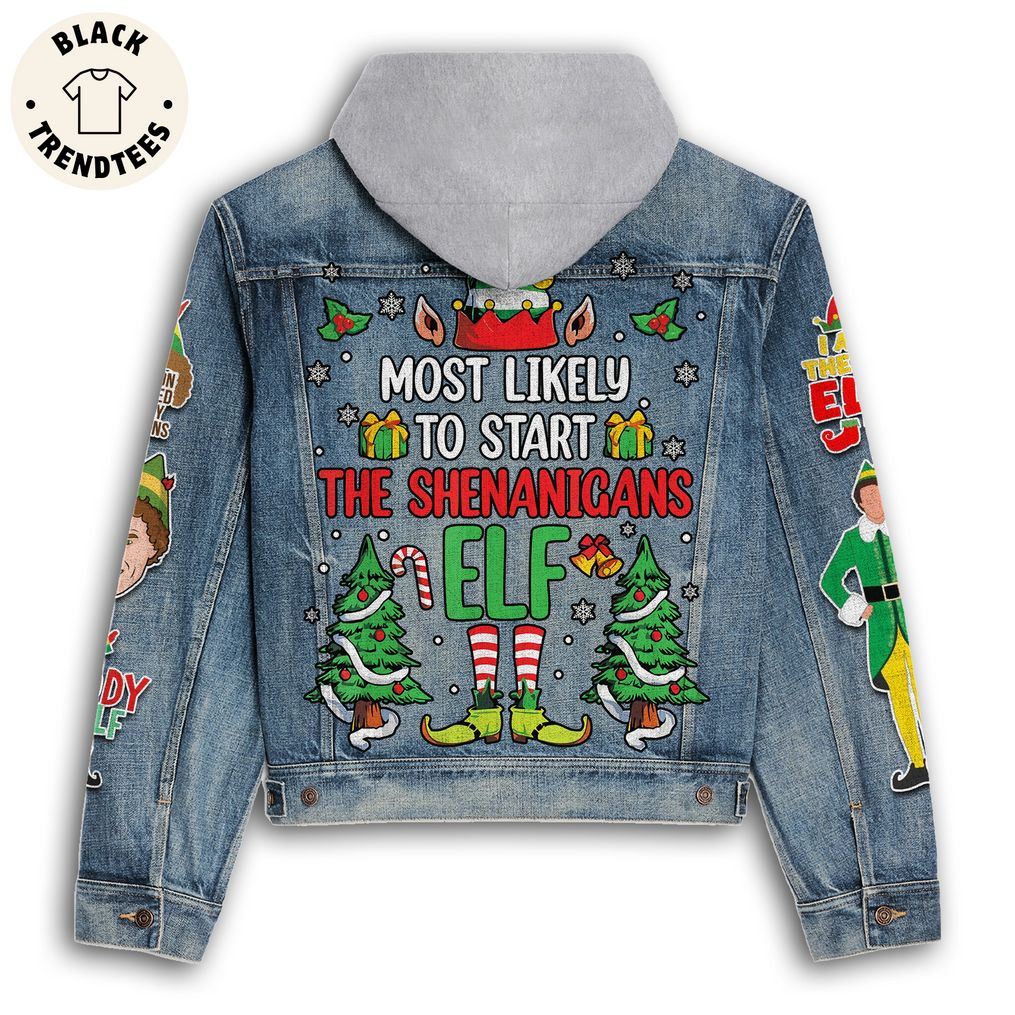 View more: