Merry Christmas Snoopy Design Hooded Denim Jacket
This Merry Christmas Snoopy Design Hooded Denim Jacket will make an amazing gift for your favorite Peanuts fan. The cotton-blend fabric provides a comfortable fit and plenty of warmth on cold days. The Snoopy and holiday-themed design on the back of this jacket adds a playful and festive touch. Available in a range of sizes, this fun and fashionable jacket is perfect for anyone who loves Peanuts and the holiday season. This denim jacket features a generous hood and pockets, making it a versatile option for all sorts of adventures. Whether for a holiday dinner or a chilly night out, this Snoopy-themed jacket is sure to provide the perfect amount of style and warmth.
The Merry Christmas Snoopy Design Hooded Denim Jacket is a true winter classic for any fashionista looking to keep warm and stylish throughout the brisk chilly season. Filled with details and designs, this statement piece offers something unique and eye catching for any outfit. From the hood to the pockets, this jacket makes a bold and daring statement that will draw the gazes of many as you walk around town. The snug fit offers great warmth and protection from the cold and unforgiving winter temperatures, while the iconic Snoopy design displayed prominently on the back creates an atmosphere of playfulness and unrivaled style. As you wear this piece, people will turn their heads to admire its perfect combination of fashion and substance. Not only can you enjoy the warmth and all-weather protection it offers, but you can make a statement about your own personal style. With this jacket, your picturesque winter looks can find the perfect reflection.
Merry Christmas Snoopy Design Hooded Denim Jacket Information
Materials

: Denim fabric, component cotton

This shirt has a button up front, a classic collar and two button chest pockets.

On the back is very large with great looking design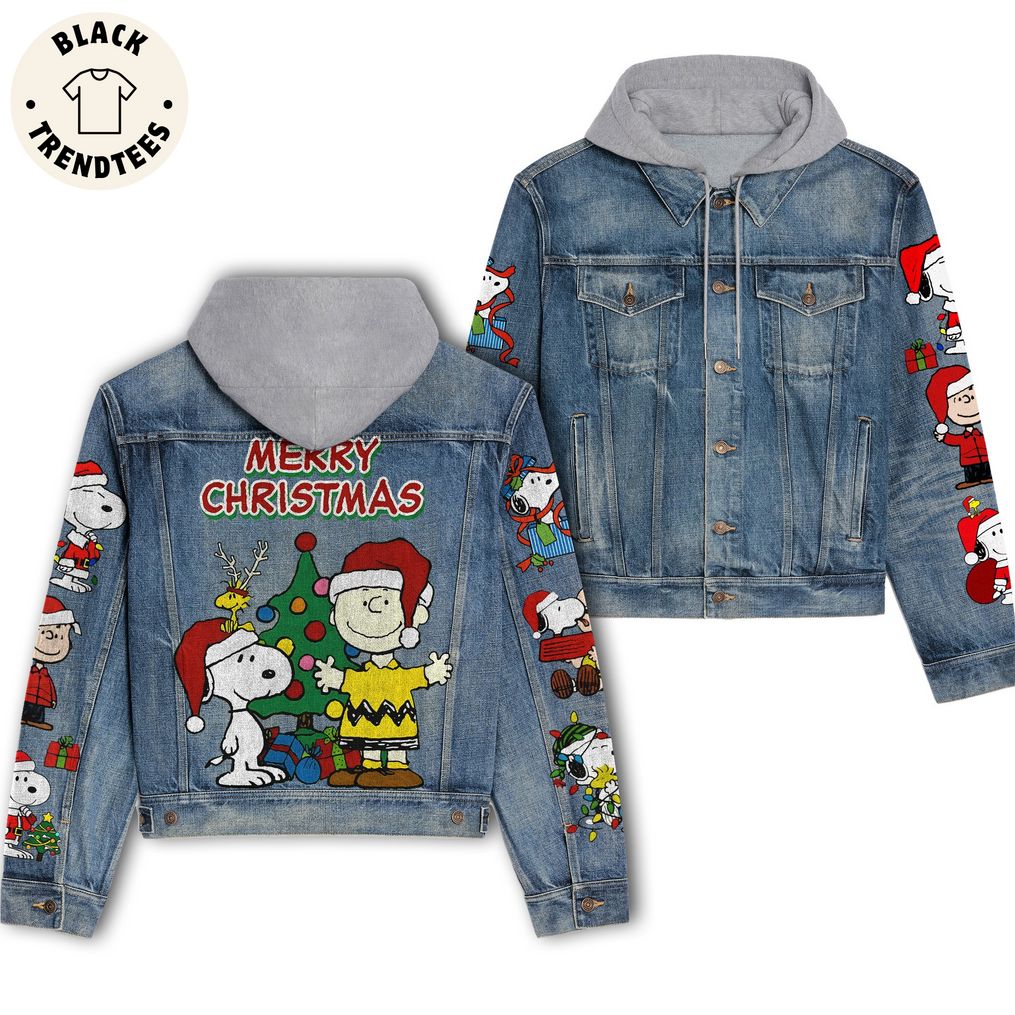 See more: