Lil Wayne Hooded Denim Jacket
The Lil Wayne Hooded Denim Jacket is a stylish winter staple for any streetwear enthusiast. Made from an incredibly soft and durable cotton-blend denim, this jacket is perfect for colder months. It features a classic black wash with contrast literary embroidery, a full-zipper front, and two pockets to keep your hands warm and keep valuables secure. It also has a hood for layering in the colder weather. The overdye pattern of the jacket gives it a unique look, making it look like a classic from the future. For the ultimate street style look, pair this jacket with ripped jeans and a pair of sneakers. Whether you're a fan of Lil Wayne or a fan of stylish streetwear, this hooded denim jacket will keep you looking fashionable and feeling warm in whatever the weather throws at you.
When wearing the hooded denim jacket, you feel like you're ready to take on anything. Immediately after putting on the jacket you feel a sense of empowerment, an air of elegance, and a confidence that you've never felt before. The quality of this piece is superb and can be felt through your fingertips as you stroke it. It has the perfect firmness to keep you warm while still light enough to provide comfort and breath-ability. The deep blue material gives off an edgy urban feel and provides a nice contrast to the weathered frame around the cuffs, waist, and hood. The weathered fabric gives a sense of ruggedness that gives the jacket an authentically vintage feel. The hood is lined with a soft interior that does not pinch or rub against your head, giving you a comfortable fit. The pockets are large and spacious, giving you the perfect spot to store the items that you always need on hand. The buttons are symbolic of strength, giving the jacket an extra level of protection and closure that is sure to keep you warm and secure through the harshest elements. All in all, when wearing this hooded denim jacket you feel like you're ready to conquer anything the world throws your way.
Lil Wayne Hooded Denim Jacket Information
Materials

: Denim fabric, component cotton

This shirt has a button up front, a classic collar and two button chest pockets.

On the back is very large with great looking design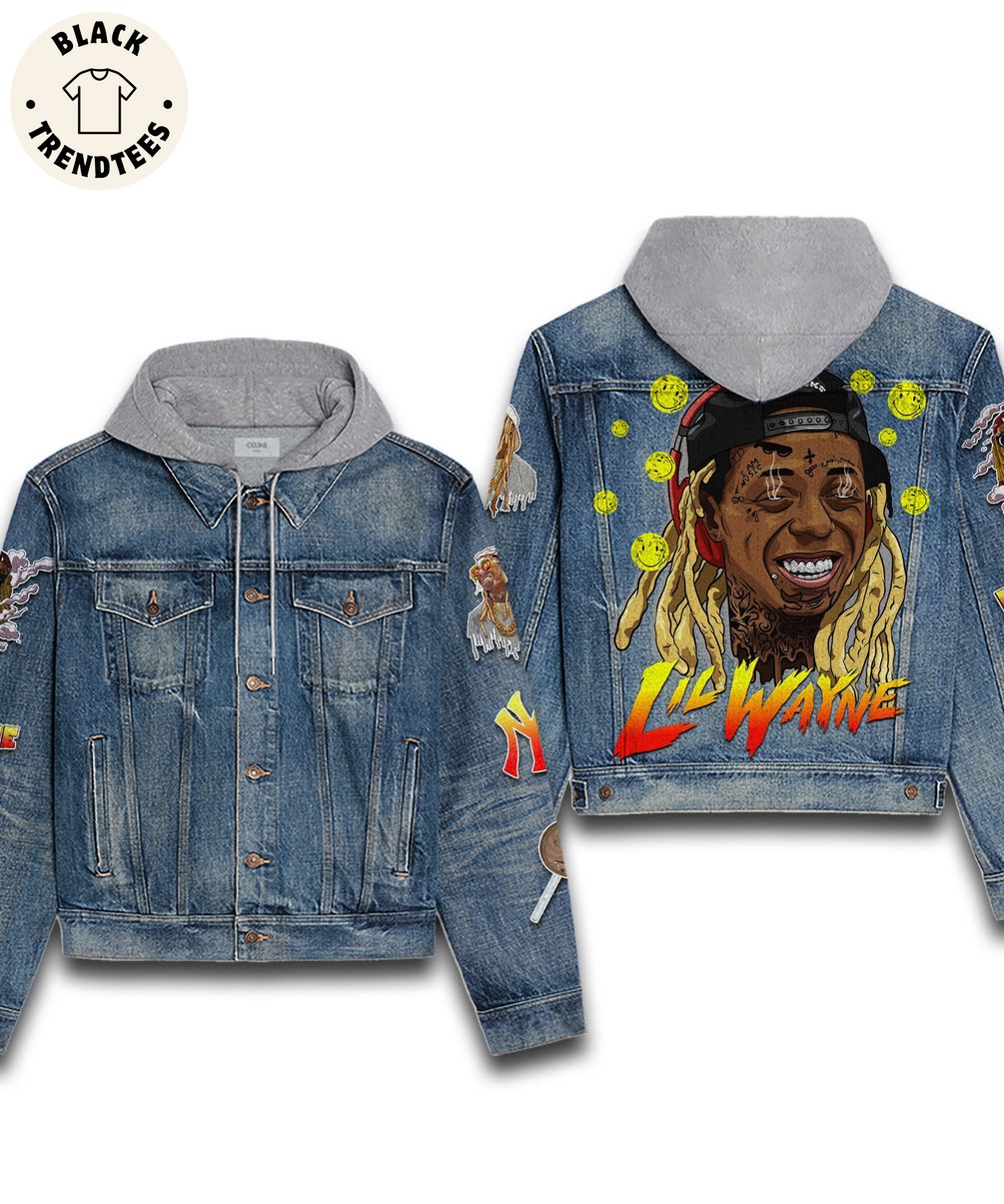 ,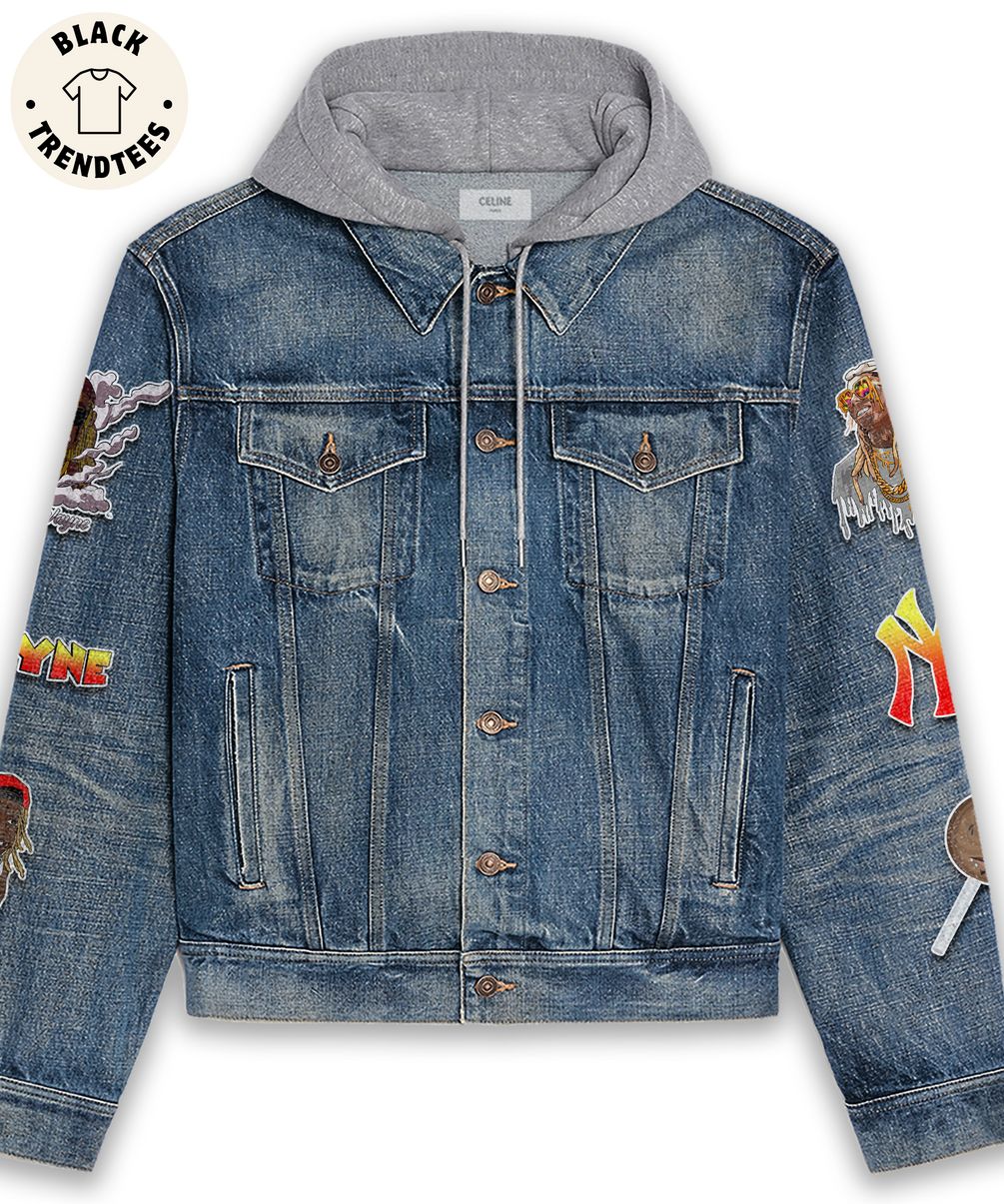 ,

News More: