Lainey Wilson Long Live Cowgirls Portrait Design Hooded Denim Jacket
This Lainey Wilson Long Live Cowgirls Portrait Design Hooded Denim Jacket is perfect for any cowgirl at heart. This stylish and comfortable jacket is made from high-quality cotton and denim. It features a full-zip closure, long sleeves with buttoned cuffs, two side pockets and an embroidered portrait design on the back. The hood is lined with cotton and features a drawstring for a personalized fit. It also has an inner lining for added warmth and comfort. Whether you're out on the ranch or in the city, this jacket will keep you looking fashionable and fabulous.
When wearing this denim jacket, one can feel a sense of elation. This beautiful, stylish jacket is designed with subtle details that reflect the artist's signature style. There is a lacy appliqué in the shape of a cowgirl scattered across the back, delicately embroidered with the word Cowgirl in a slightly aged-looking font. The white-stitched denim has been thoughtfully distressed and whiskered to give the jacket a vintage and lived-in feel. The curvature of the edges, pockets, and buttons help to create a flattering and modern silhouette. Thanks to its fashion-forward yet timeless features, this jacket will look just as stunning ten years from now as it does today. The mid-weight denim fabric provides the wearer with a comfortable and breathable feel throughout the day. And when worn over a dress or paired with jeans and a t-shirt, the jacket is sure to be an eye catcher. Whether you are attending a country music concert or spending a night out on the town, this jacket will make you feel like the star of the show. The Long Live Cowgirl Portrait Design Hooded Denim Jacket proves that high-quality outerwear does not have to sacrifice form for function. With its elegance and durability, this jacket is sure to give its wearer confidence and poise regardless of their location.
Lainey Wilson Long Live Cowgirls Portrait Design Hooded Denim Jacket Information
Materials

: Denim fabric, component cotton

This shirt has a button up front, a classic collar and two button chest pockets.

On the back is very large with great looking design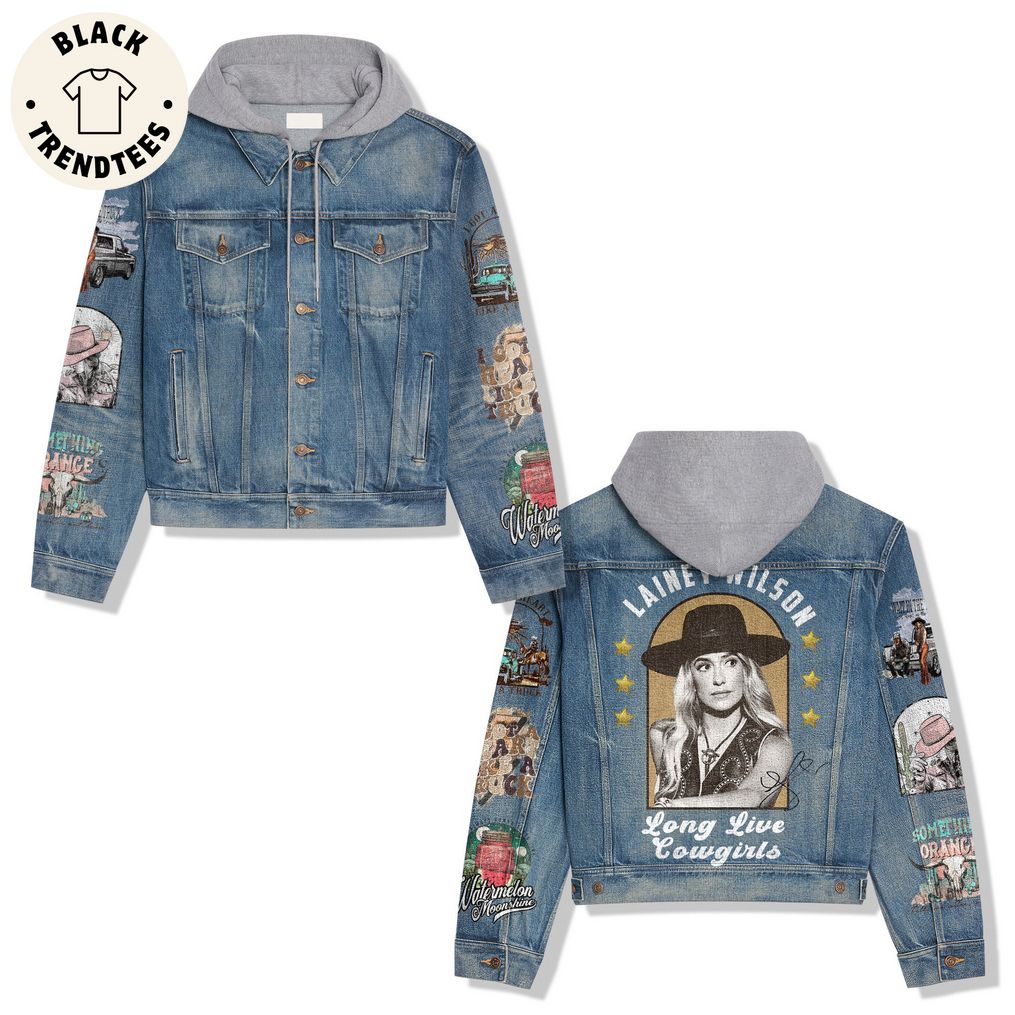 ,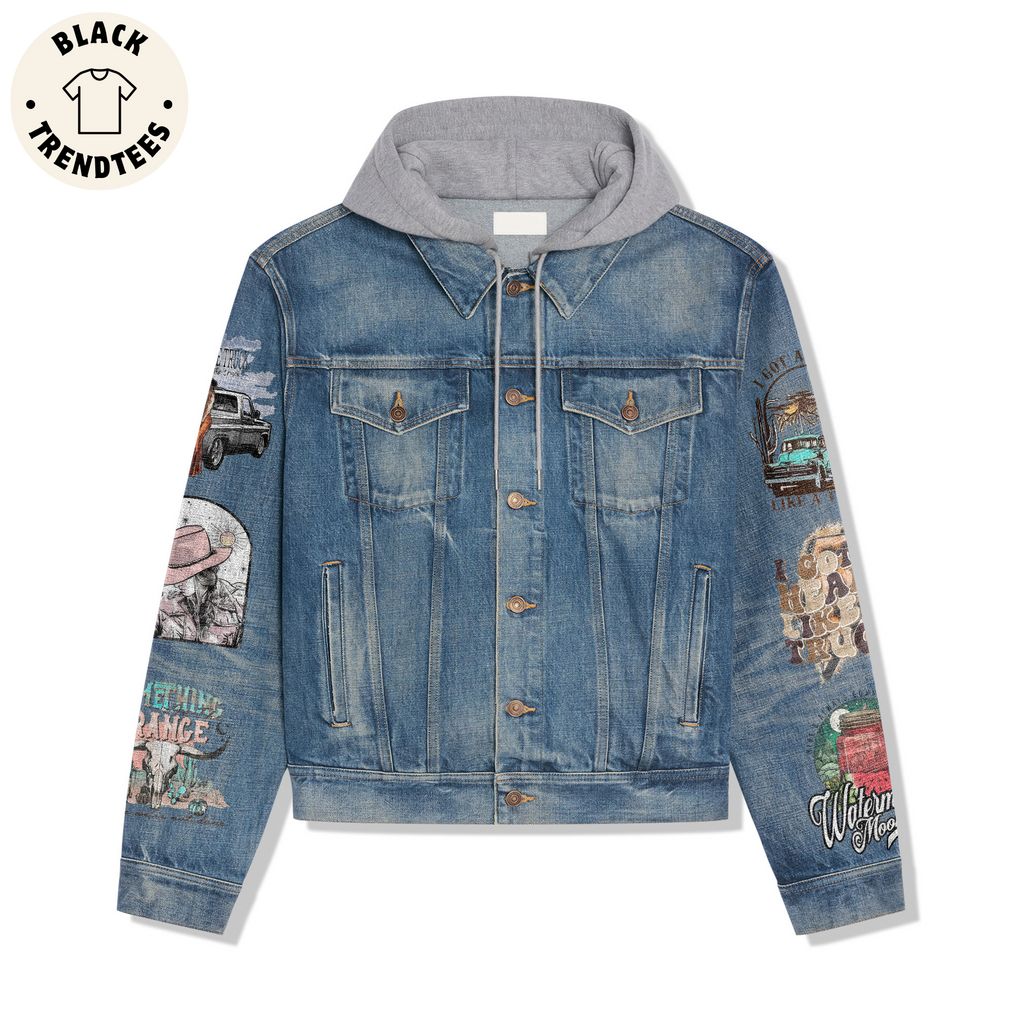 ,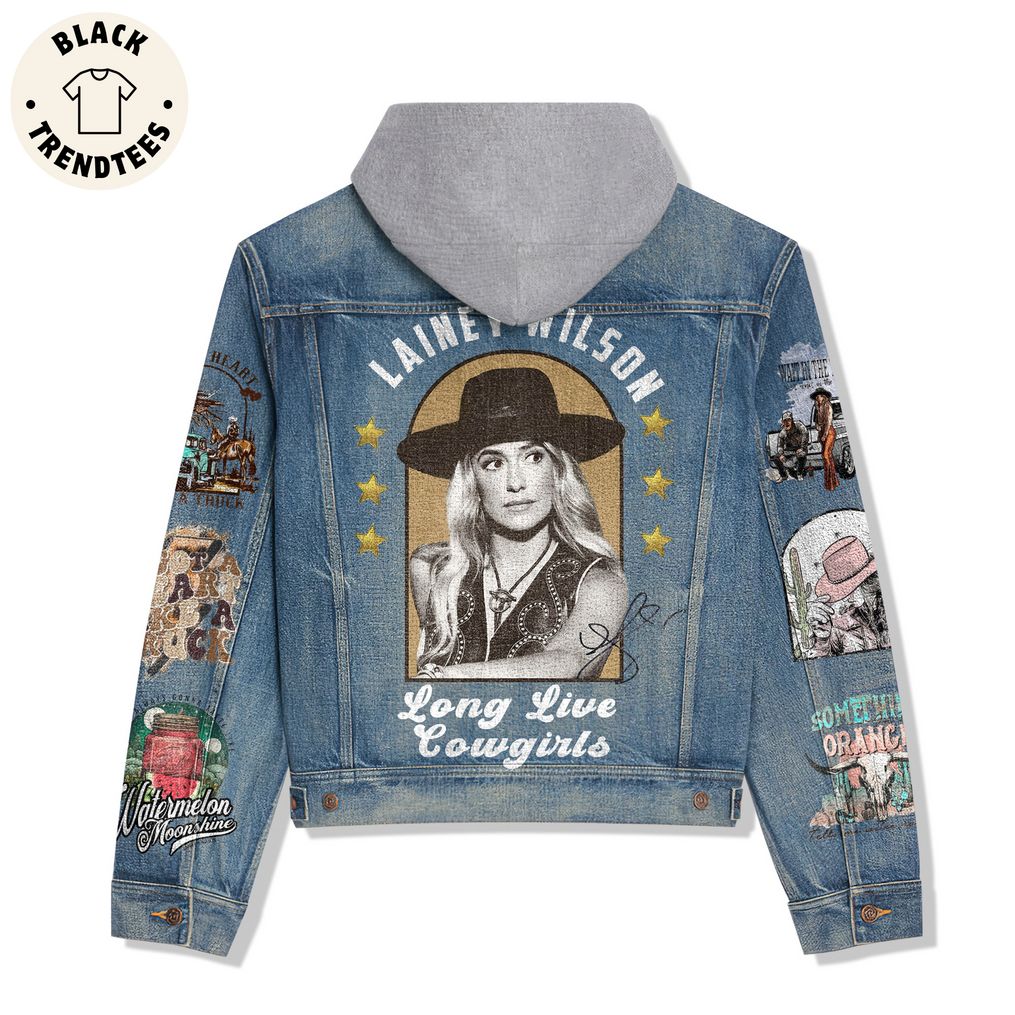 See More At: