Evanecence Going Under Lyric Hooded Denim Jacket
This incredibly fashionable and stylish Evanecence Going Under Lyric Hooded Denim Jacket is the perfect way to show your support for your favorite band and look fantastic at the same time! The jacket is made from comfortable and durable denim fabric, and its timeless hoodie shape features stylish embroidery of the Evanecence logo and signature lyric on the back in vivid colors. The interior plaid lining gives the jacket a sleek, stylish look, while the snap button closure provides secure fitment and plenty of room to layer up with your favorite Evanecence merch. Plus, this jacket comes in three fashionable colors so you can choose the one that best suits your style. With this high-quality hooded denim jacket, you can show off your rocker style or even add a stylish layer to any outfit.
The Evanecence Going Under Lyric Hooded Denim Jacket is a high-quality item that gives enthusiasts of the legendary rock band a chance to show their loyalty to the group. Constructed from the highest quality materials, this jacket is soft, comfortable, and specially designed for a warm and cosy nature. With classic styling, including an adjustable drawstring hood, a full snap front closure, plus two front pockets and contrast stitching, it's a timeless piece that will remain a favorite throughout the years.What sets this jacket apart is the attention to detail, which can be immediately noticed upon try it on. The fabric and the insignia make it a perfect statement piece. It displays the classic Evanescence 'Going under' lyric with white stitch, making it unique and fun for any outfit. The fabric is well-made, lightweight, and breathable, allowing for comfort in any situation. It's the perfect mix of edge and sophistication, making it the ideal piece for an everyday look.This jacket has proven to be a great addition to anyone's wardrobe. Whether you're a fan of the musical group, or are just looking for a sharp denim jacket to pair with a casual ensemble, it will look amazing and provide lasting comfort. Wearing the Evanescence Going Under Lyrics Hooded Denim Jacket, will give you a sense of security and confidence, while allowing you to express your passion with style.
Evanecence Going Under Lyric Hooded Denim Jacket Information
Materials

: Denim fabric, component cotton

This shirt has a button up front, a classic collar and two button chest pockets.

On the back is very large with great looking design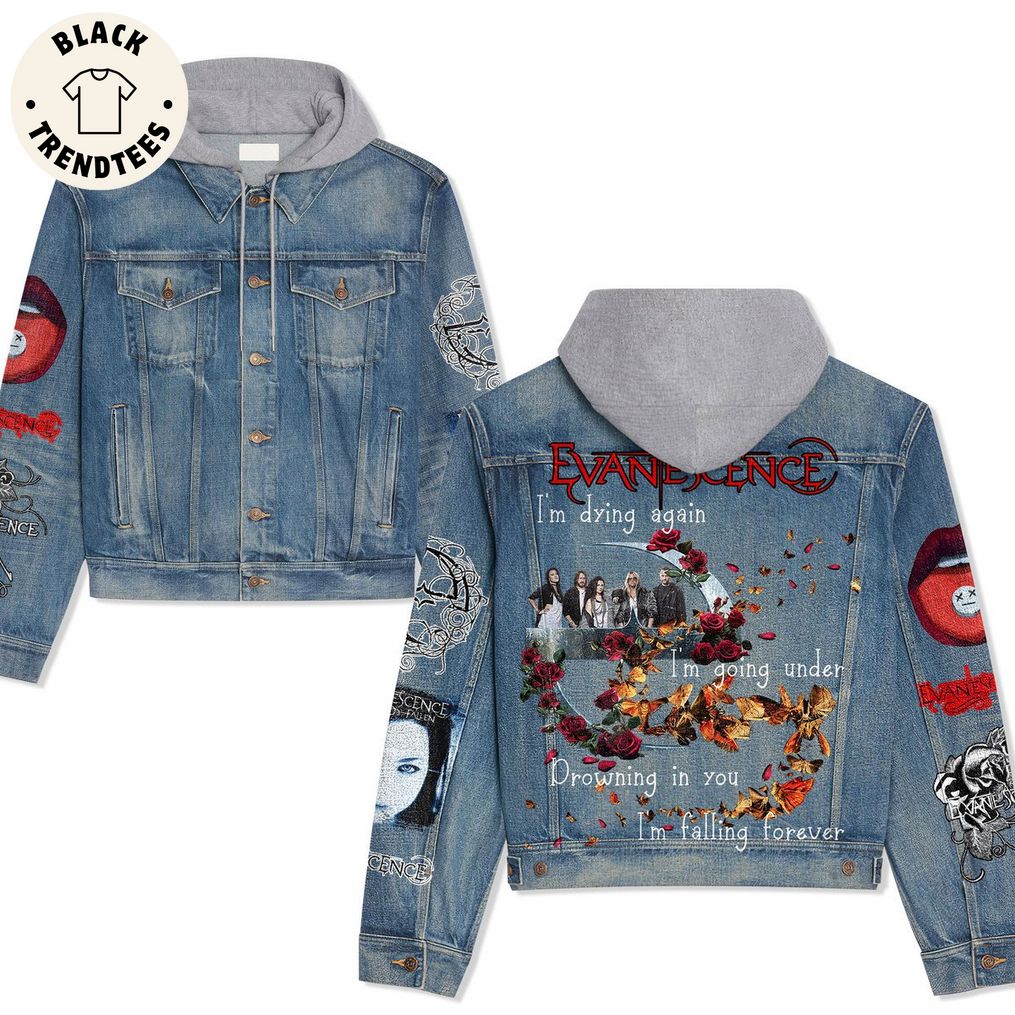 ,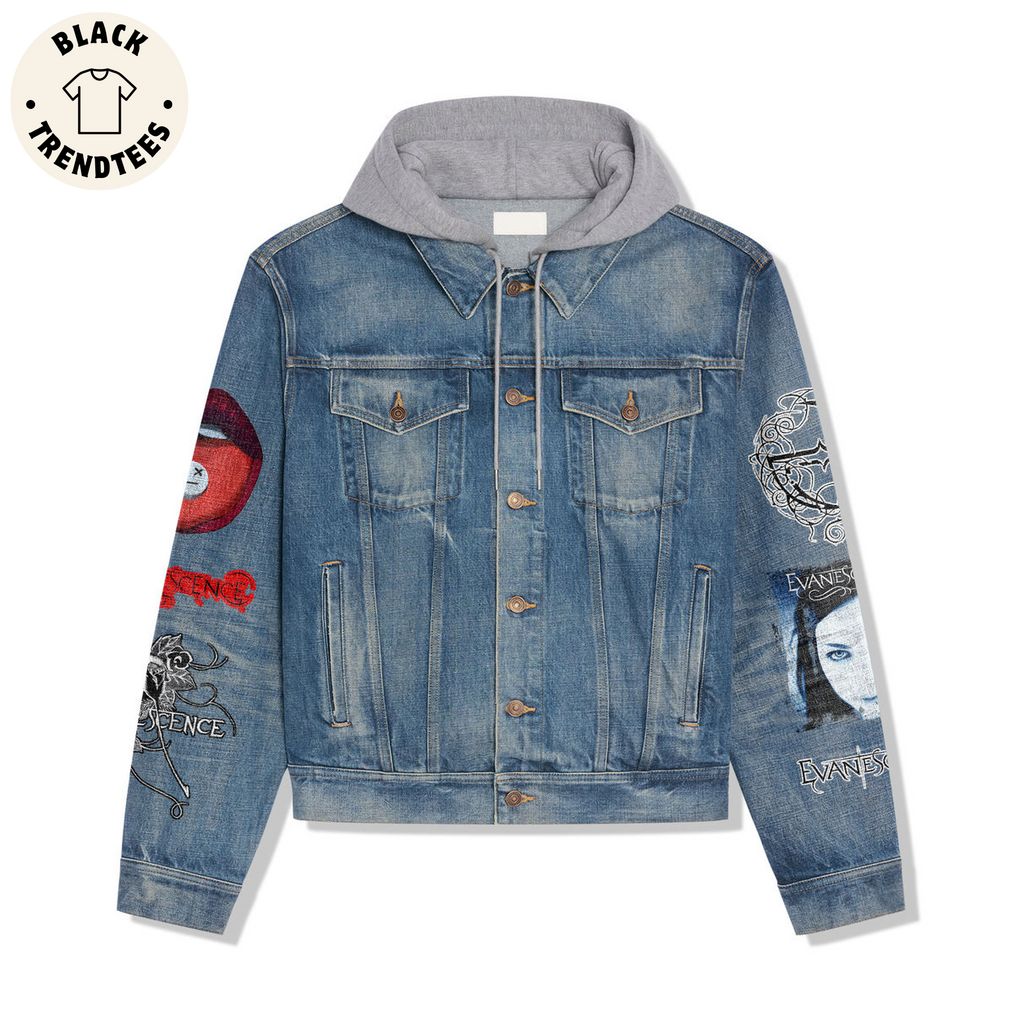 ,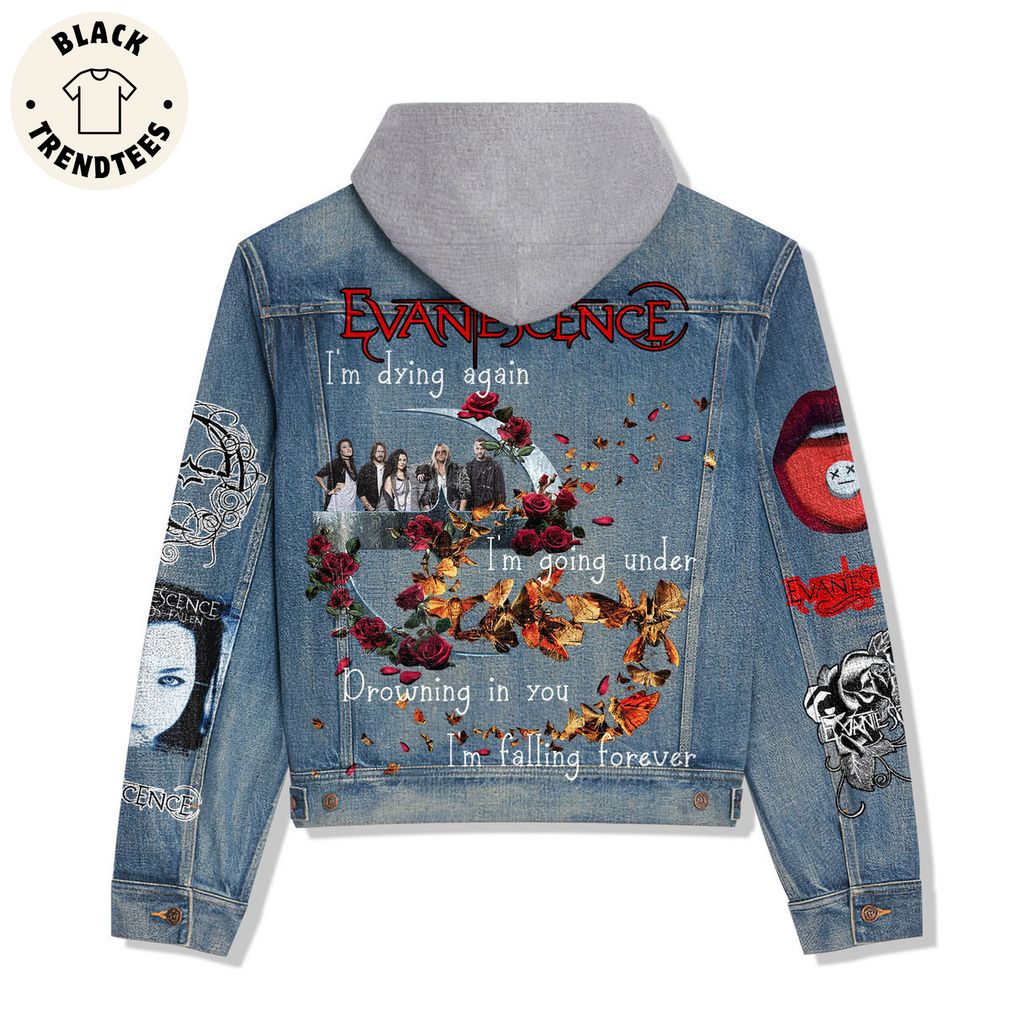 Addional information: