Elvis Presley Singer American Portrait Design Hooded Denim Jacket
This Elvis Presley Singer American Portrait Design Hooded Denim Jacket is a must-have for any true fan of Elvis. Not only does it give you the perfect way to show your appreciation for the King of Rock & Roll, but it also provides an extra layer of warmth and comfort. Made from 100% cotton with a soft polyester lining, this stylish and eye-catching jacket is expertly crafted with long sleeves, a zipper front, and a drawstring hood for an adjustable fit. The back detailing features a bold print of Elvis' silhouette and name for a one-of-a-kind look. Its classic design and the lightweight material make it the ideal choice for everyday wear, making it a must-have for every fan of The King.
.Wearing this piece of apparel, you can feel the amazing presence of an extraordinary artist. The quality construction of the heavy denim fabric makes it comfortable to wear in any situation. The zippered closure adds stylishness and extra protection, while the smooth sateen lining adds warmth and insulation even in the coldest of winter days. The unique portrait of the legendary Elvis Presley on the back will make a distinct statement whenever you wear it. Not only is the portrait beautifully designed, but it also serves as a reminder that no matter what times may be tough, there is always something beyond our scope of understanding that gives us hope. What better way to keep that hope alive than by wearing a piece of art dedicated to him? No matter where you are, with this jacket you can always remind yourself of who inspired us to keep pushing through limits and living a life of happiness, resilience, and ultimately hope.
Elvis Presley Singer American Portrait Design Hooded Denim Jacket Information
Materials

: Denim fabric, component cotton

This shirt has a button up front, a classic collar and two button chest pockets.

On the back is very large with great looking design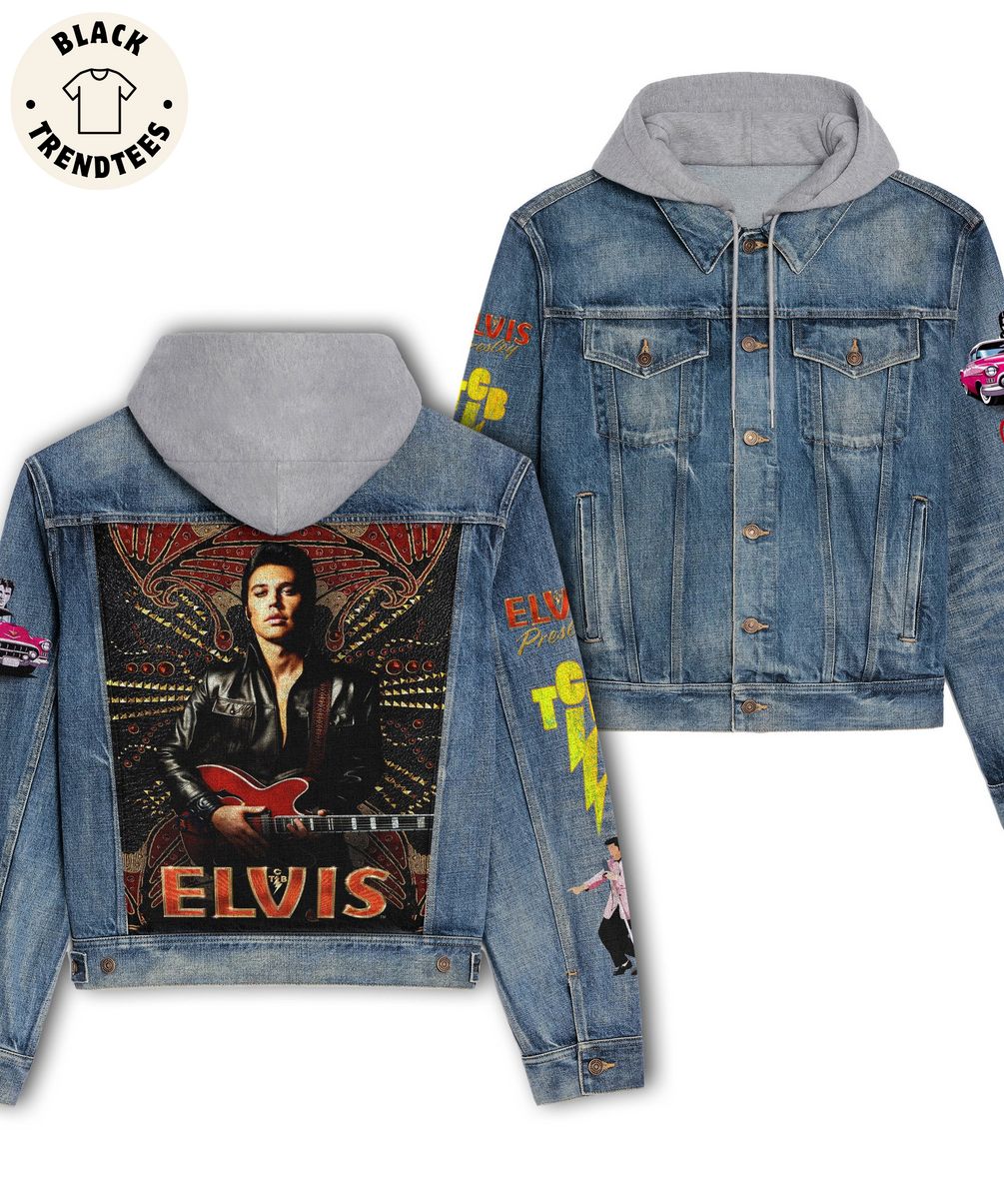 ,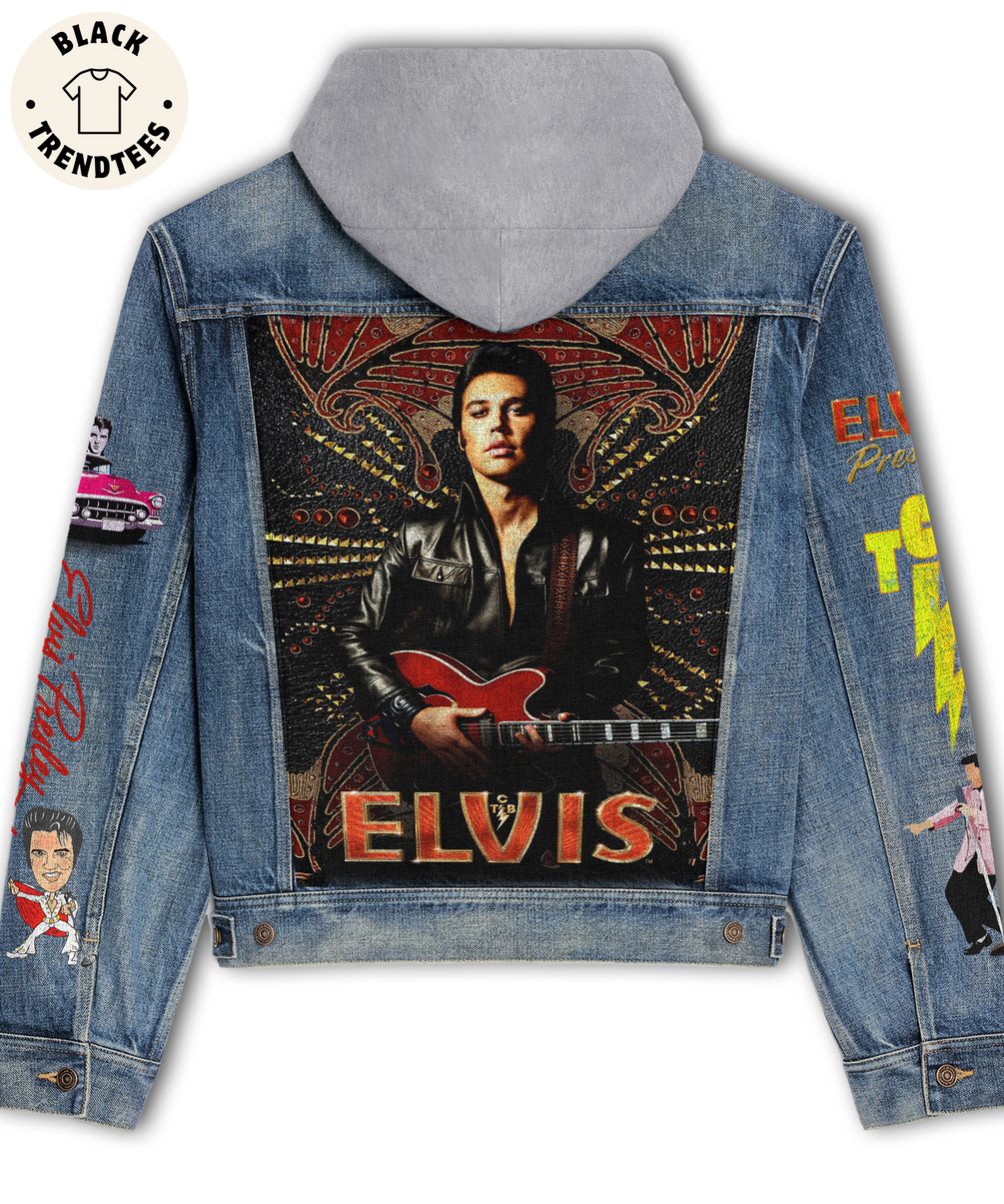 ,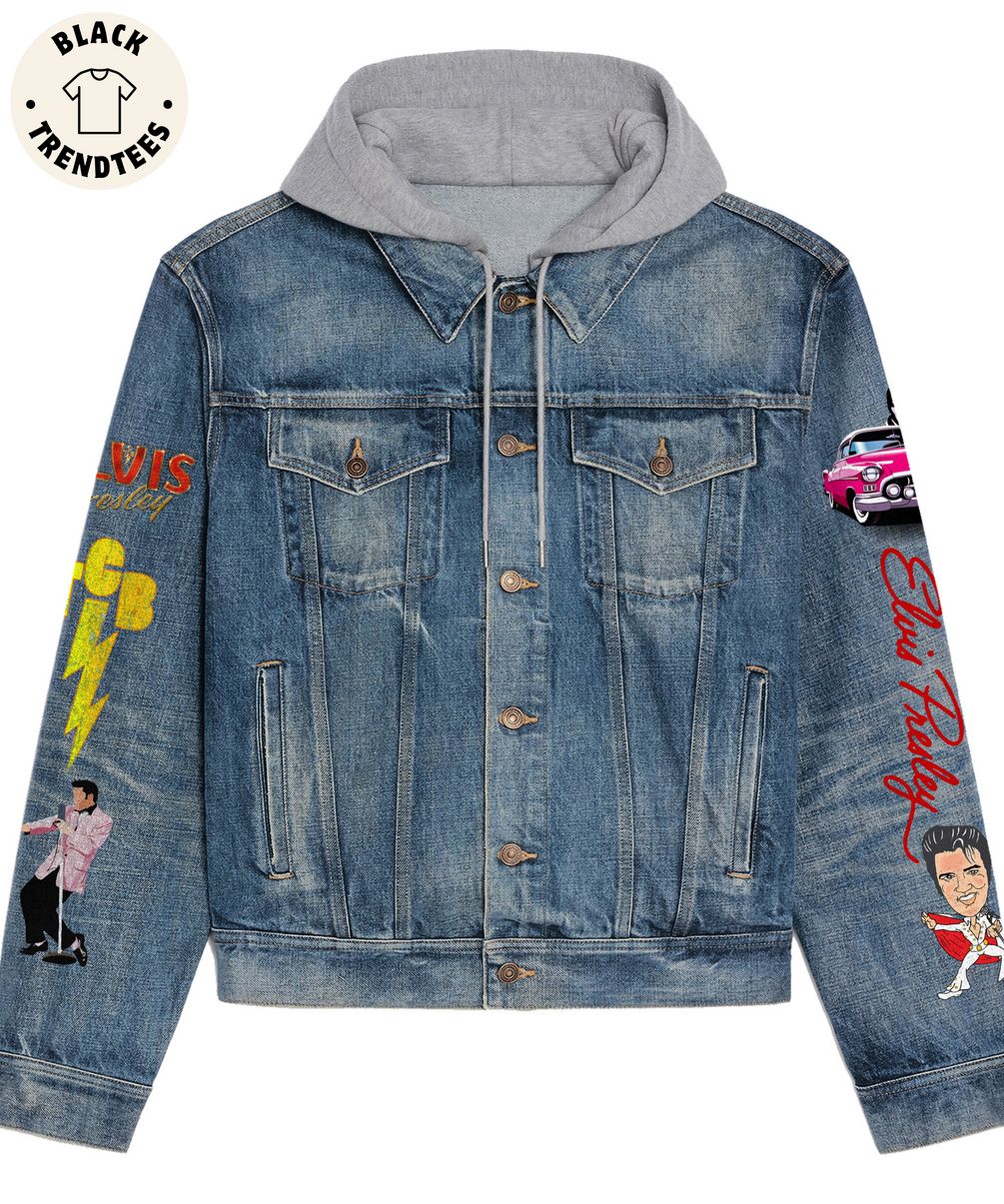 View more: