Bohse Onkelz Rock Band Design Hooded Denim Jacket
This Bohse Onkelz Rock Band Design Hooded Denim Jacket is bound to impress any rock fan. Made from high-quality denim, this stylish jacket features a distinct design inspired by the German rock band Bohse Onkelz. The jacket is hooded for extra warmth and comfort, and it's sure to be a perfect fit for those looking to show off their love for the band. For a unique and edgy look, this jacket also comes with white stitching, two outer pockets and metal button closure. Its stylish and comfortable design make it perfect for any outing or activity, so rock fans of all ages will love this one-of-a-kind must-have.
A comfortable, stylish piece of clothing that is perfect for completing any look, the Bohse Onkelz rock band design hooded denim jacket is a wardrobe essential. Its thick denim material ensures warmth and protection from the elements on a chilly day. Its long length fits snugly around the body, but not so snug that the wearer is inhibited or uncomfortable. The hooded design is both stylish and practical, great for keeping the wind and rain off while keeping the look sharp. On top of that, the Bohse Onkelz design is one of a kind and totally unique – featuring a vintage, cool design that is ideal for any fan of rock music.The denim jacket is also incredibly practical when it comes to everyday wear. Its spacious roomy pockets are perfect for storing your phone, cards, keys and other necessary items, while an adjustable drawstring at the waist creates a personalized fit. The jacket is also machine washable for easy maintenance. Something that sticky fingers and splashed drinks cannot ruin!The Bohse Onkelz rock band design hooded denim jacket looks great too. With its unique design, vintage-inspired detailing and subtle colouring, the jacket is the perfect accompaniment to any outfit – whether completing an everyday look or playing in a rocking band. Whether you're a fan of rock music or not, this incredible jacket will complement anyone in their journey through life.
Bohse Onkelz Rock Band Design Hooded Denim Jacket Information
Materials

: Denim fabric, component cotton

This shirt has a button up front, a classic collar and two button chest pockets.

On the back is very large with great looking design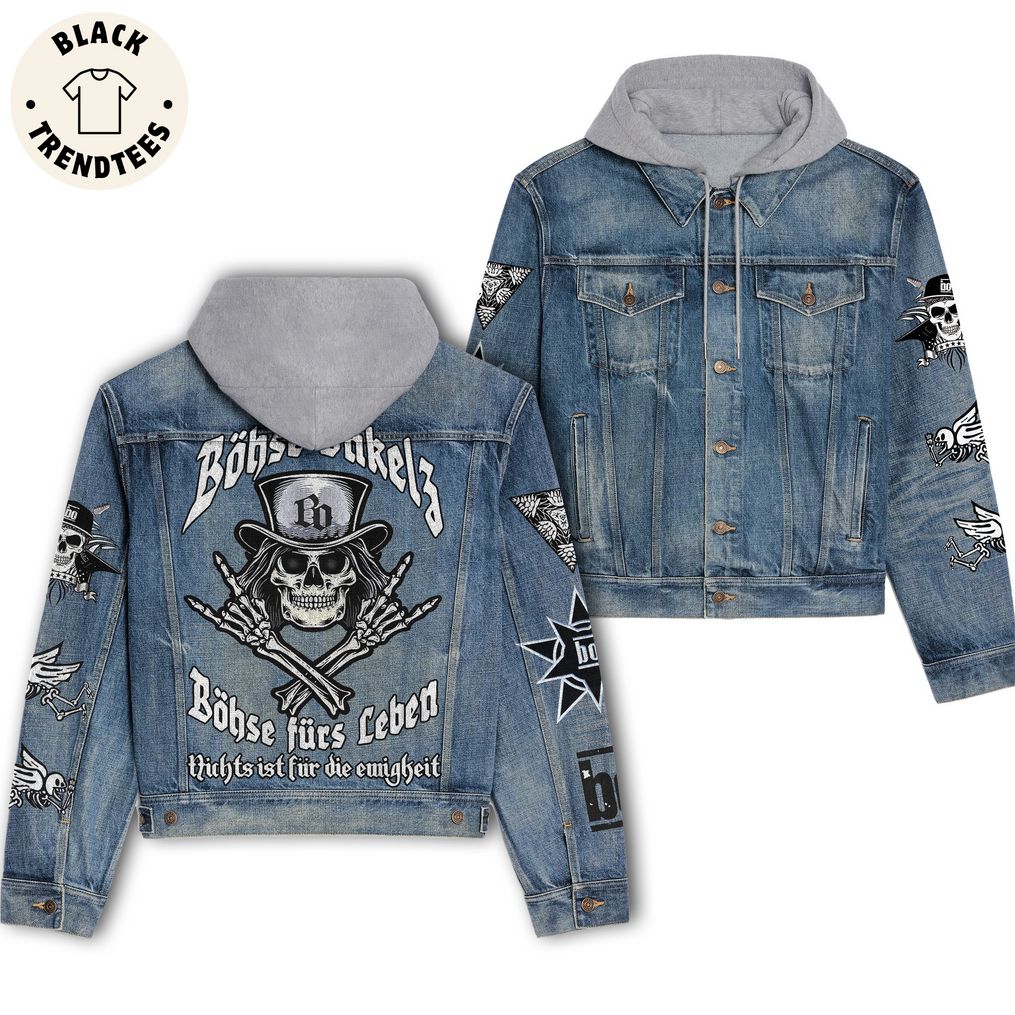 ,
,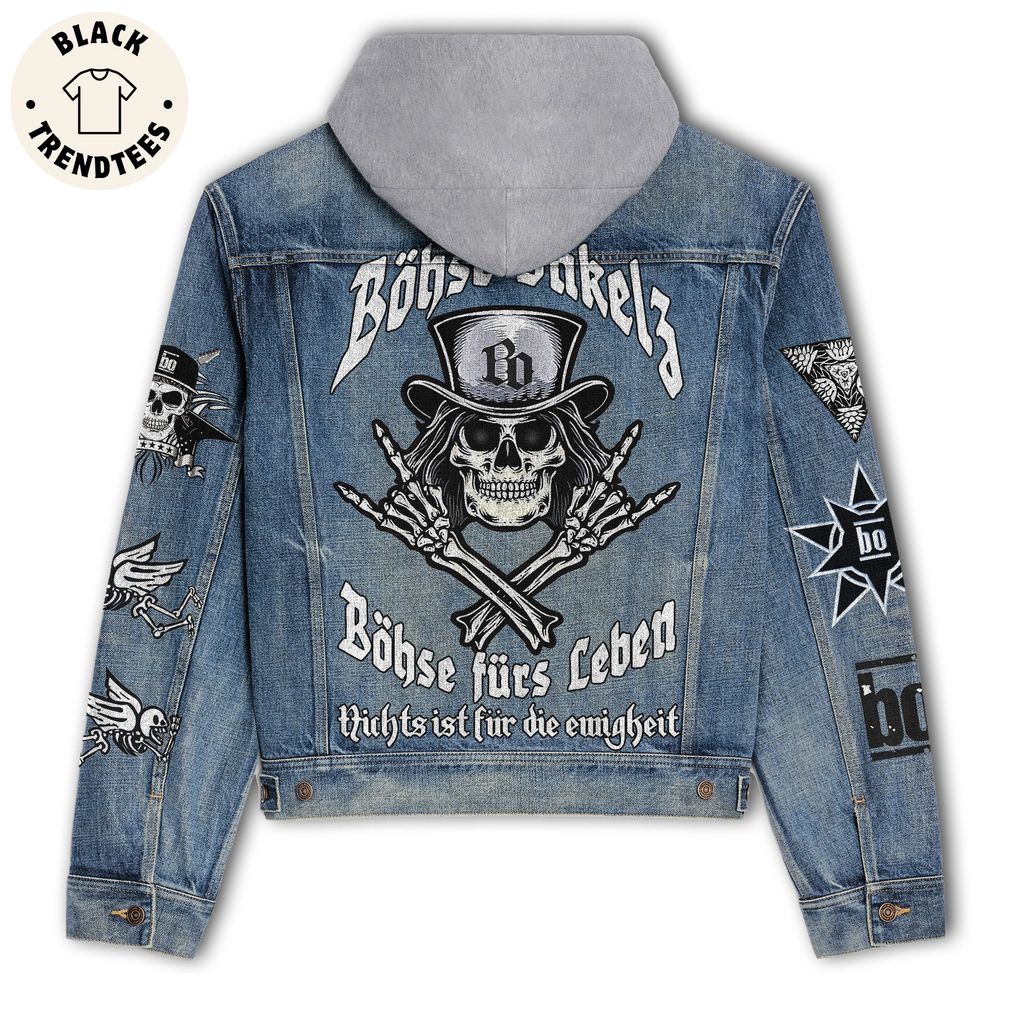 See more: