Blink 182 Skull Design Hooded Denim Jacket
This stylish Blink 182 skull design hooded denim jacket is the perfect way to showcase your unique style. Crafted with a soft and comfortable cotton and polyester fabric blend, this unique denim jacket ensures comfort and breathability. The adjustable drawstring hood ensures a snug fit, while two slant pockets provide ample storage space. The eye-catching silver skull design on the back of the jacket completes the look and will help you stand out from the rest. Whether you're hitting the town or just hanging out with friends, this hooded denim jacket will get you through the cooler months in style.
This hooded denim jacket has a unique style that will make a fashion statement. The navy blue color combined with the skull print on the back will make sure that you stand out from the crowd. The fabric is lightweight yet durable, making sure that the jacket will last for years and that you will always feel comfortable and secure when wearing it. The hood adds an extra layer of protection during windy days and the two side pockets are perfect for storing your necessities. The metal zipper also adds a hint of industrial charm and ensures that your belongings are safe and secure. The overall design of this jacket is unique and edgy, guaranteed to be noticed wherever you go. The fabric is soft and flexible enough for everyday wear, while the fit is loose and comfortable. Not only is this jacket stylish, but it also serves as protection from the cold. Its insulation ensures that you're warm and cozy during the winter months, while the strong, breathable fabric allows air to circulate and keep you cool during summer. With its fun and easy-going design, this hooded denim jacket is a great addition to your wardrobe.
Blink 182 Skull Design Hooded Denim Jacket Information
Materials

: Denim fabric, component cotton

This shirt has a button up front, a classic collar and two button chest pockets.

On the back is very large with great looking design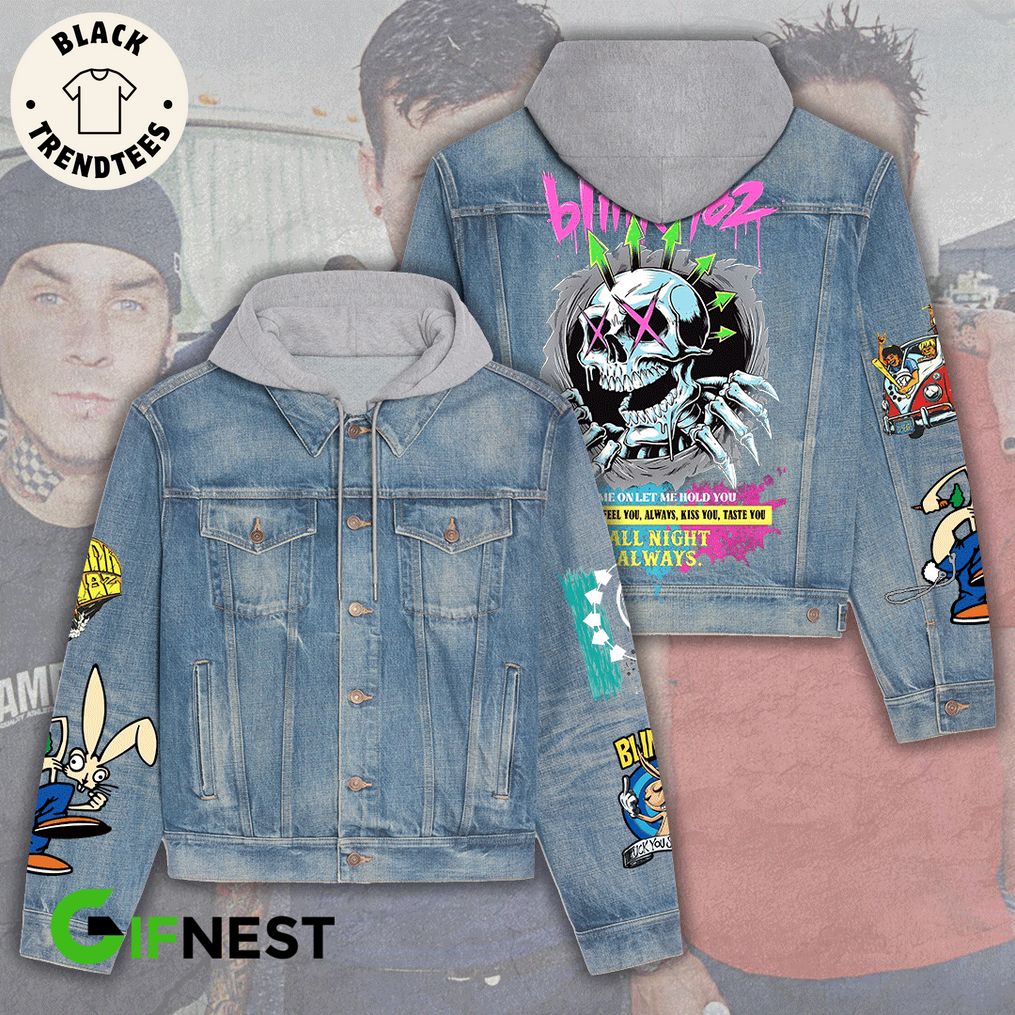 Addional information: