Elvis Presley Hooded Denim Jacket
This Elvis Presley Hooded Denim Jacket is perfect for any fan of the King of Rock and Roll! It's a classic style jean jacket with a slightly oversized silhouette, and features a hood with an adjustable drawcord. There are two chest pockets and two side pockets with snap closures and two side slits, giving you plenty of storage for your valuables. The fabric is a washed selvedge denim for a vintage look and feel, and the colors of the jacket are inspired by Elvis' original stage outfits. This timeless piece is sure to become a staple in anyone's wardrobe. It's a great item for any fan of Elvis Presley, or anyone looking for a stylish denim jacket.
When putting on this stylish hooded denim jacket, you can imagine yourself transported to the glorious days of Elvis Presley. This jacket features quality cotton denim that gives it a classic look. The hood is adjustable, and the two side pockets mean there is plenty of space to store whatever you need. The cuffs and waistband feature high quality soft elastic, giving you the perfect fit for any body type. The Elvis logo and stitching on the back remind you of the timeless music and style of the King of Rock and Roll. With its strong and durable construction, you can keep wearing this amazing hooded denim jacket for years to come. Whether you're heading to a show or just lounging around the house, this jacket has timeless style that will never go out of fashion. No rock n' roll wardrobe is complete without a piece of Elvis, and this stylish hooded denim jacket is a great way to add a touch of The King to your wardrobe.
Elvis Presley Hooded Denim Jacket Information
Materials

: Denim fabric, component cotton

This shirt has a button up front, a classic collar and two button chest pockets.

On the back is very large with great looking design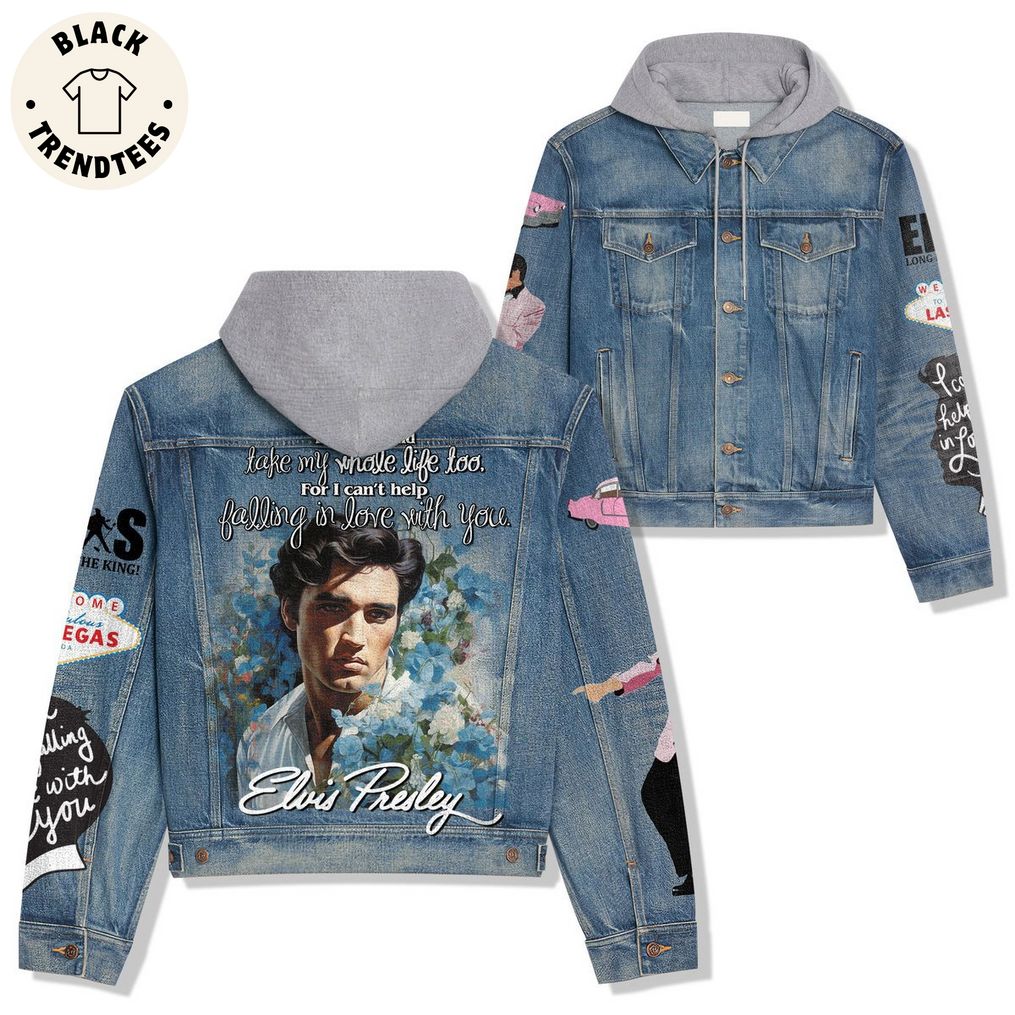 ,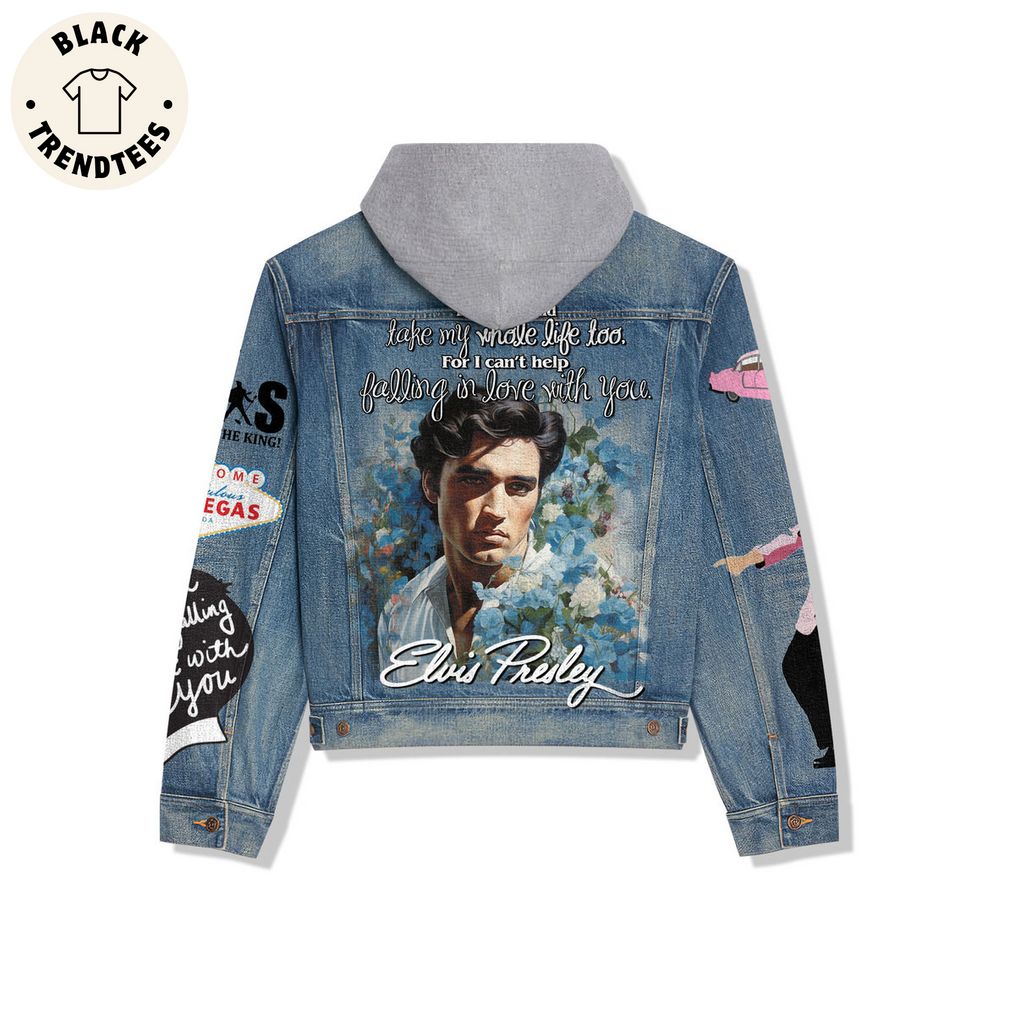 ,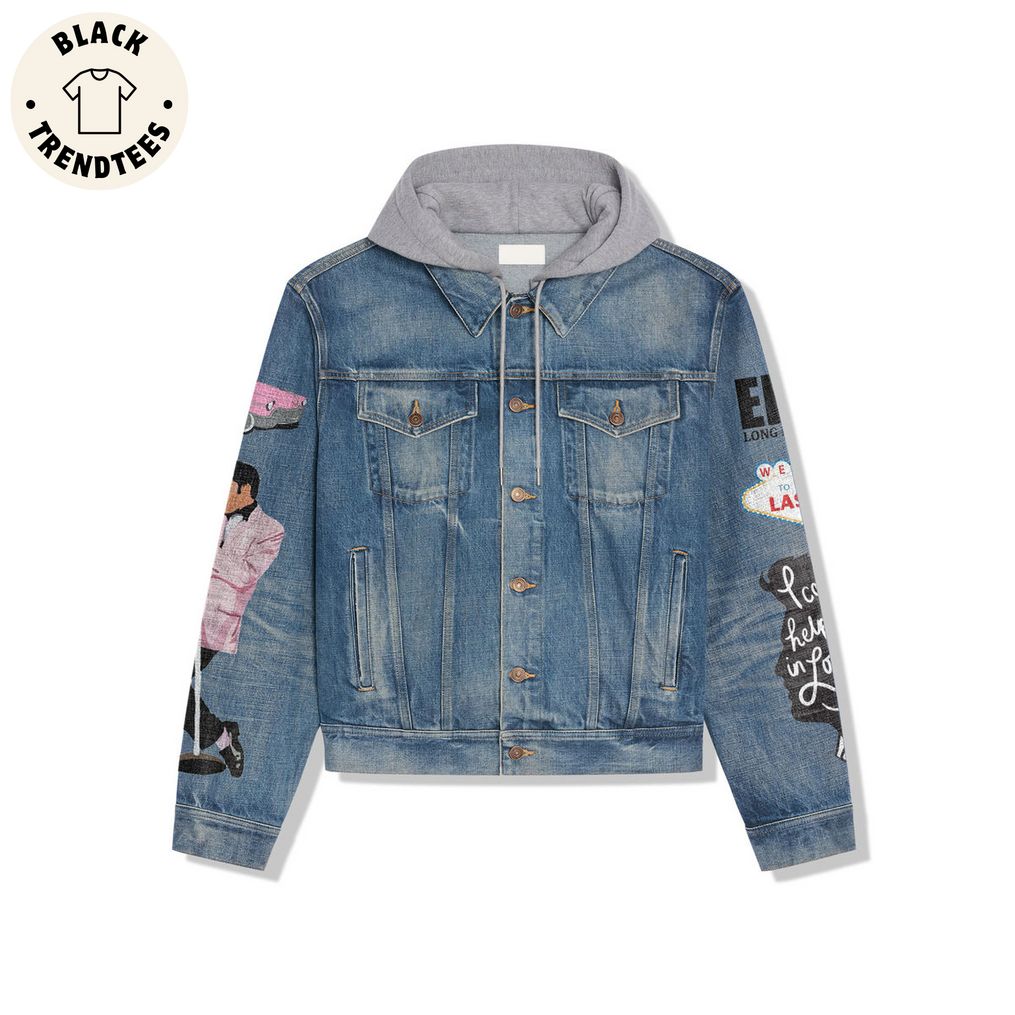 Read more: